February 1, 2018
The Origins of Groundhog Day
With Groundhog Day almost upon us, I thought I'd take today and explain what exactly Groundhog Day is. So what is it?
Put simply, it's a popular tradition celebrated here in the US, (specifically in Punxsutawney, Pennsylvania) as well as parts of Canada, such as Quebec. Celebrated every February 2nd, the tradition derives from superstitions brought to Pennsylvania by the German settlers who came to the area. The German superstition holds that if a badger emerges from its burrow and sees its shadow, there will be six more weeks of winter. If the badger emerges and does not see its shadow, then spring will come early.
The First Groundhog Day
Groundhog Day was first reportedly observed in Punxsutawney, Pennsylvania in 1886 by the Punxsutawney Spirit newspaper, though the first official celebration did not happen until 1887, with a group of people venturing to the Gobbler's Knob area of town to consult with the groundhog. From that first celebration, the Punxsutawney Groundhog Club was founded in 1899. The club hosted a hunt and "Groundhog Feast," which took place each year in September.
The hunt for the groundhog became an increasingly ritualized formality because the meat for the feast had to be procured well in advance so that it could be marinated.  Unfortunately, the hunt and feast did not attract enough outside interest, and so they were discontinued in favor of other local festivals.
Groundhog Day Today
Local Groundhog Day-type festivals continued to draw small crowds (approx. 2000 people), up until the release of the movie "Groundhog Day" (starring Bill Murray) in 1993, after which attendance soared to 10,000 people.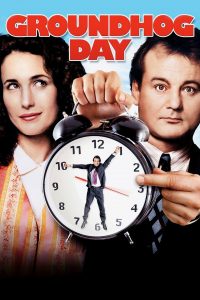 Current Groundhog Day attendance in Punxsutawney is about 40,000 people each year, which is nearly 8 times the year-round population of the town.
Groundhog Day In Other Places
In addition to being celebrated in other places in Pennsylvania, such as Quarryville, Groundhog Day has been celebrated as far afield as New York City; Lilburn, Georgia; Irving, Texas and Wiarton, Ontario.
As of 2017, Groundhog Day has even been observed in Moscow, St. Petersburg and Samara in Russia.
Please follow and like us: