June 9, 2018
Small Business Saturday with Qwickly (Part 2)
Earlier today we posted part one of our customer interview with Matt Hadgis of Qwickly. Here's part two.
What is unique about Qwickly? What sets Qwickly apart?
I would contribute two fundamental things about Qwickly that sets us apart. One is that our view of software is user-centricity. The user's always the center of what we want to do.
This goes all the way back to what I was talking about at the beginning where if I was teaching four courses I would have four course buckets.
Our vision is "I'm not teaching four different courses, I'm teaching. I want to be able to do things like add stuff to my classes or interact with my classes." So we turned the learning management paradigm backwards. Instead of being course-centric, it's user-centric. What does the user need to do? What do they want to accomplish? That's our vision and what I think makes us pretty unique in the space.
It's not just Blackboard – pretty much every LMS works the same way: you have these course buckets, and you have to interact with them separately. In the modern era, where everything is user-centric, we think an LMS should be, too.
We strive to be, for a software company, extremely client-focused and client-centered. We answer every single ticket that comes in. There's a lot of frustration in this field around tech companies and user experience with their support. We do a lot to work around that here so that anyone that's using a product – from the head of IT all the way down to an adjunct professor at a school – is getting the best experience they can get out of our product – sometimes at the cost of bottom line.
We have small schools that don't pay a lot that we spend a lot of time with, and that makes all of our products and our support better.
Being user-centric in both how we deal with designing the product and how we deal with our clients is incredibly important to us.
Is that the main way that you "wow" people? Is there something that brings people back again and again?
I think if you look at some of what we do – for example, attendance is kind of boring. It's amazing to hear some of the reactions we do get from faculty. I've seen quotes like "You've made attendance-taking actually fun!" That may be overstating it a little bit, but I think when you're using some of these systems, they're so cumbersome — you have to know where to find all of these settings. What we really try to do is make it so that it's very fast and efficient to do everything.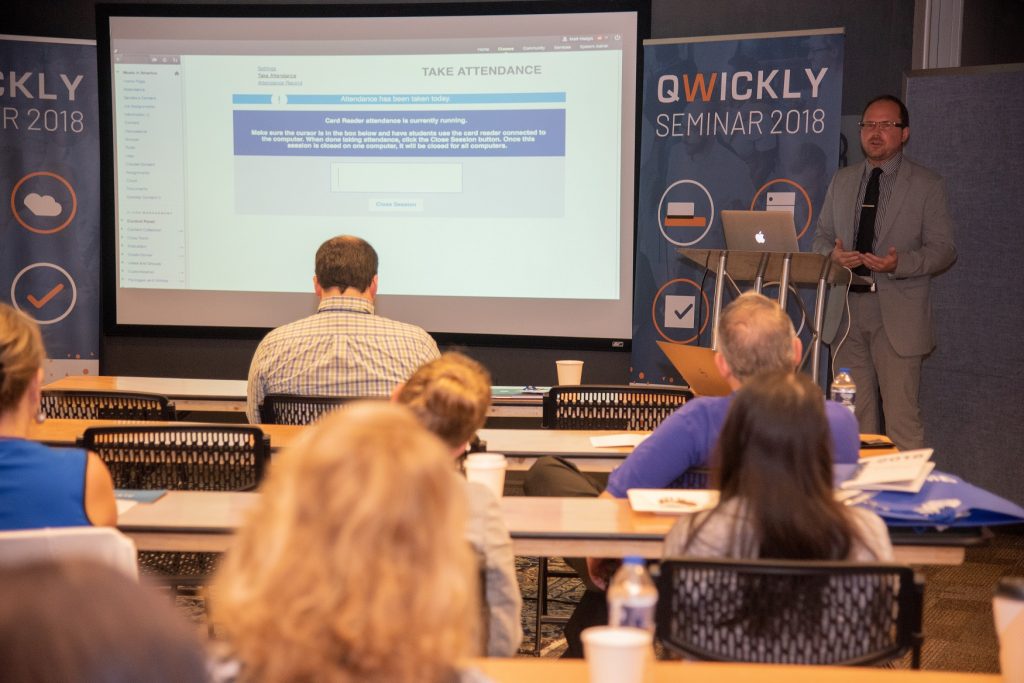 The first time that somebody that's been using Blackboard sees the multi-course tool in action – their minds are blown. We were just at a conference last week in Courtland, New York – the SUNY CIT conference.
SUNY's the biggest system of schools in the country.
We had some people in our session that had never seen Qwickly even though they had been in the Blackboard arena for a long time. Our product education specialist was showing off some items and just seeing the faces of some people – "Oh, I did not know I could get a tool to do this in Blackboard." That's specifically about posting content to multiple courses.
We're not talking about saving a couple seconds – you could be saving 5 to 10 minutes at a time. Doing that day over day over day, it really does add up. And it makes it so that people are doing things that they probably wouldn't have done. It drives adoption of the learning management system and adds to user satisfaction.
Qwickly Jot is really cool to see because all of a sudden you're writing right inside of the browser. If you've got an iPad or a Surface Pro and you're using a stylus, it's a really cool experience because all of a sudden you're turning this static website into a learning tool. You're writing directly on it.
You can do something like match the baby animal to the adult animal. I also talked to an astronomy professor who had her students draw on a telescope and label all the parts from scratch. They do it right in the LMS and it's graded right in the LMS. We always try to bring an innovative slant to how the products work.
The occasional miss that we have gets retooled pretty fast and we turn it around and get people what they want. We really try to strive for innovation in the space.
Out of the four Qwickly options, which would you say is your best-seller?
Our best seller's definitely Qwickly Attendance, to the point where we've had users of other LMSes come to us and ask "when is this coming for the other LMSes?" They might have seen it in action at a conference or watched videos on our site and they'll ask us about it.
What challenges have you faced with Qwickly and the whole customer-first, client-first paradigm?
One of the things to note is that all of our clients right now are within the realm of education and mostly higher education. If I were telling you to start a business in a certain industry, I would not necessarily recommend education because, unfortunately, clients' budgets tend to be pretty tight.
In order to make sales early on, we've had to be very cost-conscious to our clients. So that means that we can't necessarily hire as much staff as we need, right when we need it. We've really had to do a lot with a little. We've been very fortunate to bring on very good people. But we're in the shadows of a behemoth multi-billion dollar company. We have a very good relationship with Blackboard, but at the end of the day, they set the rules.
We do have the opportunity to change those rules a little bit as we move out from under Blackboard. Sales are hard in any industry, but budgets are definitely tight in higher ed. We want to make sure we can serve as many clients as possible and still be at a cost that people can afford.
Is there anything you'd do differently in the future?
That's a good question. I'm sure there is. We've done some trial and error on a few things in the sales world that, maybe if I would have had some more insight in the beginning, would made some sales go faster.
Looking at "The Tortoise and the Hare," we've played the tortoise. It's been very slow and steady and we've built up a great base. So, ultimately while there probably could have been some quicker wins, we've built up a really strong foundation.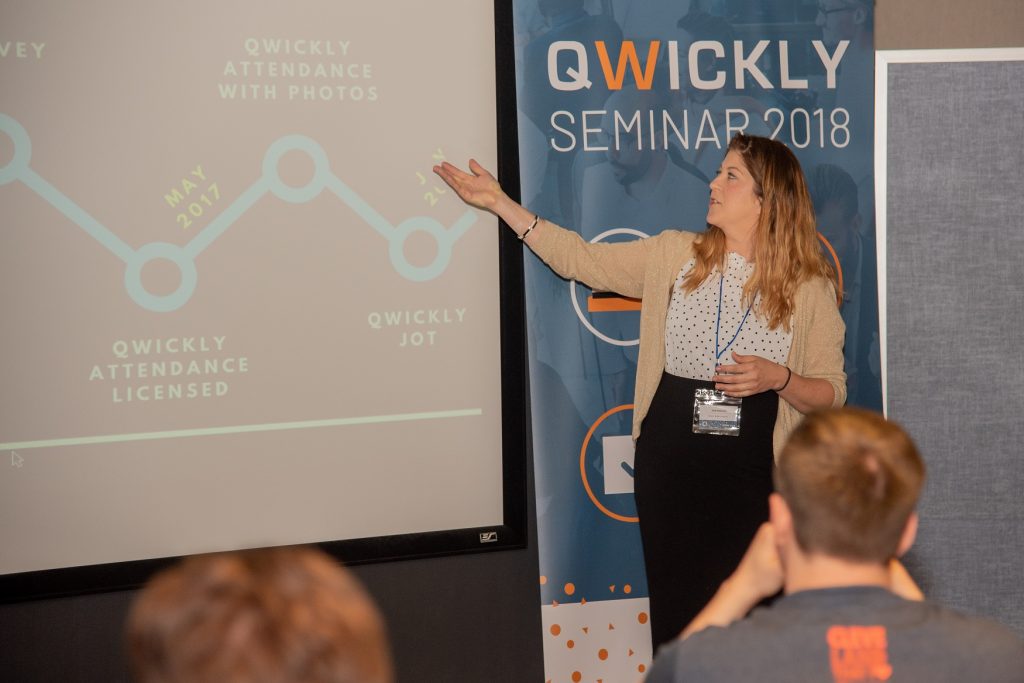 I might say that we would get into the LTI standard. What that'll allow us to do is have one single hosted version of Qwickly Attendance and have it be compatible with many different LMSes. I think, knowing what I know now about getting that infrastructure up and running, we may have tried to launch sooner with that so that we could be in other LMSes sooner.
So there's some of those sorts of things but, all in all, I'm pretty satisfied with the progress that we've made and where we've come so far.
 Where can we find you online?
Our web address is www.goqwickly.com. Our Twitter handle is @QwicklyTools.
Please follow and like us: