February 25, 2019
Trade Show Booth Ideas For Small Budgets
When it comes to attending their first trade show, many attendees come with small budgets and, as a result, small exhibition stands.
Why?
Your boss has bought into the idea of going to trade shows with a small budget so your company prove its worth. With limited funds, this usually ends up backfiring.
Teams that don't know how to design a trade show booth on a budget can end up fulfilling their bosses' fears: that trade shows aren't worth going to and that the trade show budget was wasted. There are dozens of reasons to go to a trade show, and having an eye-catching trade show display is a great way to showcase your product or service.
Here are some of the many ways you can build a low-cost trade show booth that will still turn heads and wow potential customers.
Trade Show Booth Ideas On a Budget
When it comes to putting together inexpensive trade show booths, there are several products out there that can boost your trade show marketing without breaking the bank.
Trade Show Tablecloths
Using a tablecloth as part of your booth is a great way to build the beginnings of a booth on a budget. After all, many venues offer tables for rent, or include them as part of the price of renting an exhibit space. That just leaves the tablecloth itself, and you've got a couple options there: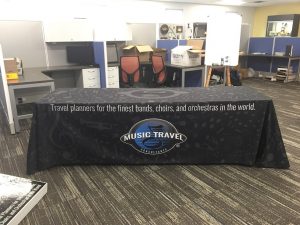 Full Imprint tablecloths (like the one above) are great for when your tablecloth is going to be the sole component of your trade show booth. A full imprint tablecloth means that you can print on all four sides. This allows you to print your logo, plus messages and other branding as needed.
Logo print tablecloths make a great centerpiece for your trade show booth. Choose from fifteen different stock colors, then get your logo printed right across the front. If you've got a recognizable brand, putting it on one of our logo print tablecloths is a great way to catch the eye of a potential customer.
No matter which tablecloth you're looking at, you can be assured that they won't break the bank: our full print table throws start at just under $150 for the 6ft, while the logo print table cloths come in at just over $100 for the 6ft.
Retractable Banner Stands
Our collection of retractable banner stands, also known as roll ups, are one of the most effective low-cost trade show items out there — so much so that there are even guides out there on how to design the best roll up banner possible.
Roll ups can fill a variety of niches, from a small piece of tabletop advertising designed to tell people who you are and what you do to side pieces to back up your main booth or even just the main "booth" itself, as shown in the picture below.
Some of the many different roll ups out there include:
Our Roll Up Standard, which is available in several widths so that you can use it for everything from a roll up backdrop to a stand up banner with additional information, such as a website, company email address or phone number. The Roll Up Standard is available in 24", 31" and 39" models, none of which will break the bank — the 31" roll up, our best seller, starts at just $60.
If you need something a little bigger than a 39" roll up, we offer a Retractable Backdrop that measures 5 feet. 5 inches wide – great for when you want to put up a big graphic, but have limited space to put it up in. Choose from three different widths: 81.5", 103.2" and 122.9".
Tabletop Roll Ups are a great way to add something to your trade show table besides merchandise or marketing collateral. They're excellent for everything from trade shows to conferences and even just event sign-ups. Choose from two sizes: 8" x 12" or 12" x 16.5".
Affordable Portable Booths
Portable booths are one of those trade show exhibit displays that we see most often when we attend shows, and for good reason.
Here's the bottom line: an affordable, portable trade show booth is one of the best ways to draw a customer's eye to your logo, an advertisement, or a product showcase. Portable booths come in a wide variety of different styles, each with their own use cases.
Straight Pop Up Booths
A standard straight or rectangular pop up booth is another great choice for your trade show exhibit. Our straight booths come in one of two styles: backdrop or tabletop. Backdrop booths are available in a variety of sizes, including 8×8, 10×10, 12', 15' and 20', while the tabletop booths are available in 2.5' and 5' sizes.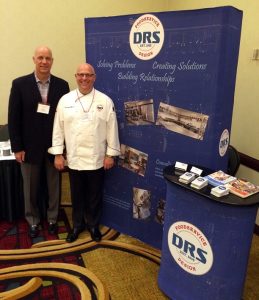 Out of all the sizes we offer, the 10' square booth is our most popular booth by far, and here's why:
The 10' square booths we offer come in a wide variety of styles, including a backlit option. Choosing to use a backlit booth as the center of your display is a great way to get just the right amount of light shining on your products: each booth comes with a suite of LEDs mounted to the frame that's designed to light up your prints from the inside out.
No matter which booth style you choose, a straight pop up booth has a number of advantages:
Fast assembly: Hook-and-loop adhesive on both the print and frame make mounting or changing prints a snap.
Versatility: Choose between a single or double-sided display, depending on which kind of print you order.
Quality: All of our trade show pop up booths are made from wrinkle-resistant, flame-resistant polyester.
Curved Trade Show Booths
A curved trade show booth is a great way to give the customers that come up to your booth a more intimate, one-to-one experience. Choose from a number of display options, including backlit or magnetic booths.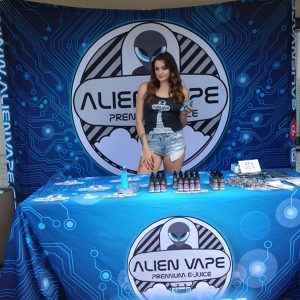 Much like with our standard booths, a curved backlit booth gets you the best of both worlds. The included suite of LEDs means you can make a stunningly-lit booth that is a truly memorable experience for your customers.
A magnetic trade show booth is designed to make the whole process come together with just a click. Instead of using snap connectors to assemble the frame or strips of hook and loop adhesive to mount the print, a magnetic trade show booth uses a set of circular magnetic connectors to assemble the frame, and a series of magnetic strips for the print.
Magnetic connectors have several advantages over standard snap connectors:
Fewer points of failure: The inherent connection between two magnets is much harder to jostle out of place than the connection between two snap connectors.
Smoother assembly: The magnetic strips for the print panels hook in flush against the frame, meaning you don't have to worry about what connects to what.
Silicone Edge Graphics
Looking to mimic the look of a hard-panel graphics system at a fraction of the cost? A silicone edge graphics (SEG) system is going to be your best option. Why?
Here's the bottom line: an SEG frame is designed to create the same look as a hard panel graphic – that is, frameless and seamless – without using any hard panels at all. Silicone-edged fabric makes everything possible. How?
First, each of fabric graphic prints has a strip of silicone, known as a "gasket" or a "welt", sewn along the edges. The welt is what gives SEG prints such a leg up over traditional hook and loop adhesive mounting options. How?
Every SEG booth frame has a set of aluminum channel bars mounted on at the top, bottom and on each side. The welt slides into each of these channel bars, creating a seamless display. This has several other advantages, including:
Easy installation. All you have to do is expand the frame and then slide the welt into the channel bar that fits it.
Cost-effectiveness. SEG frames can be collapsed down and SEG prints can be folded. Combine these and you have a package that's very easy and very cheap to ship.
Resistance to damage. Our SEGs are printed on a wrinkle-resistant, flame-retardant polyester fabric that can be thrown in the wash without fear of scratching or fading.
Trade Show Games
Looking for another way to build a great trade show booth on a budget? Trade show booth games are a great way to drive people to your booth, no matter what kinds of displays you use or how you set them up.
Some of the best trade show games you can do are trivia and contests, especially if they revolve around your company or feature one of your products as a prize. People who stop and compete will remember your company and its products and spectators will learn more about your company or the industry as a whole.
Raffles are a great contest because they don't require a lot of engagement from your customers – you can simply hand out raffle tickets to people as they come up to your booth. But at the same time, you can talk up your products to customers as they come up to the booth – especially if the raffle prize is one of your products.
What are your trade show booth ideas for small budgets? Let us know on Facebook, Twitter or in the comments section below!