March 8, 2018
10 Trade Shows In Illinois That You Need To Go To This Year
From Schaumburg to Rosemont to Chicago itself, the Prairie State is home to over 100 different trade shows, exhibitions and conventions throughout the year. Don't let the "Prairie State" name fool you, either: the convention list for 2018 includes everything from treats to tech to comics and entertainment.
If you're interested in making one of the shows on our list your first trade show, check out our list of tips for a successful trade show experience. It outlines some things that first-time attendees might not be aware of, such as:
Selecting the best events for your niche
Understanding your target audience and what they're looking for
Mastering the post-event details
Without further ado, let's take a look at some of the trade shows in Illinois that you need to attend this year.

10. International Home + Housewares Show
| | |
| --- | --- |
| Location: | Chicago, IL |
| Date: | March 10 – 13, 2018 |
The International Home + Housewares Show is where houses go to show off. It's where engineering becomes art, where style and technology merge into one seamless whole so that innovation is on display. With over 2200 vendors, plus displays and events, the IHA Show is where the industry goes to do business. This year's vendors include Pfaltzgraff, Cuisinart, Keurig and more. Highlights include the Displays section, which is designed to inform and educate on the coming year's trends. There's also Pantone's 2018 – 2019 color forecasts, a showcase of IHA's Smart Home technology, and product designs from countries around the globe.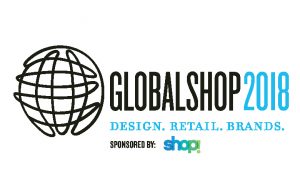 9. GlobalShop
| | |
| --- | --- |
| Location: | Chicago, IL |
| Date: | March 27 – 29, 2018 |
For over 25 years, GlobalShop has been the nation's largest trade show for retail. Show content includes everything from store design to visual marketing and retail technology, all under one roof. Attendees are able to network with over 10,000 fellow retail industry professionals. Some of this year's major attendees include Amazon, Anheuser-Busch, Bayer, Chase Bank and more. Pavilions will be available to address buying needs. Educational sessions will be presented on everything from kiosks and self-service technology to display lighting and other store design topics.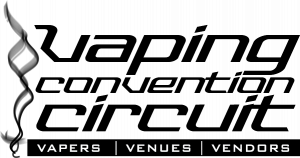 8. VCC – Vaping Convention Circuit
| | |
| --- | --- |
| Location: | Rosemont, IL |
| Date: | April 05 – 06, 2018 |
Founded in 2013 by Kevin E. Skipper, the Vaping Convention Circuit is designed to educate the general public as to the benefits of e-cigarettes compared to traditional tobacco cigarettes. Sponsors for this year's event include New Norm, Aspire Vape Co, Verdict and Flagship Vapor. Exhibitors include Advocotton, Gost Vapor, Kilo E-Liquids, PJ Bros, Novium Products and more. VCC is a business-to-business event only and is not open to the general public.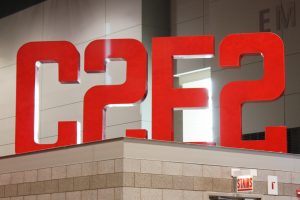 7. C2E2 – Chicago Comic & Entertainment Expo
| | |
| --- | --- |
| Location: | Chicago, IL |
| Date: | April 06 – 08, 2018 |
Not every trade show has to be about business-to-business sales, face-to-face marketing or other "work" topics. Sometimes it's nice to go to a trade show and just kick back. Enter C2E2 — The Chicago Comic and Entertainment Expo. C2E2 is a huge comic, cosplay and pop culture convention held at Chicago's McCormick Place convention center, one of the largest convention centers in America. C2E2 is pretty large, too: 80,000 people attended the 2017 show — that's a lot of comics fans! Events at C2E2 include panels from a who's who of comic culture, screenings of upcoming TV shows and movies, and discussions on a wide variety of topics. Some of this year's events include a panel on how many of the current Marvel writers got into comics, a presentation about IDW Comics' Full Bleed magazine, and a look into how technology drives the world of modern cosplay.

6. AXPONA – Audio Expo North America
| | |
| --- | --- |
| Location: | Schaumburg, IL |
| Date: | April 13 – 15, 2018 |
AXPONA bills itself as "All things audio. All in one place." That's a pretty accurate description. The three-day event completely takes over the Renaissance Schaumburg Hotel & Convention Center, packing its multiple floors full to bursting with listening rooms and expo booths. Vendors at this year's event include heavyweights like Shure, Sennheiser and Sony, but also many others — over 500 exhibitors and brands are represented at the three-day event. In addition to the huge list of industry vendors, there's also daytime seminars on Friday, Saturday and Sunday, as well as afternoon cnferences and concerts.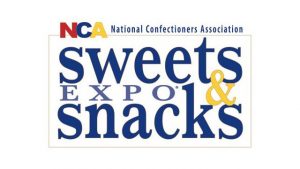 5. Sweets & Snacks Expo
| | |
| --- | --- |
| Location: | Chicago, IL |
| Date: | May 22 – 24, 2018 |
Sat on five acres, the Sweets and Snacks Expo spreads 850+ exhibitors and nearly 18,000 candy and snack professionals across two halls of Chicago's McCormick Place Convention Center. Vendors include companies like Frito-Lay, Haribo of America, Asher's Chocolates and more. Events include morning education sessions on Tuesday and Wednesday, as well as receptions and awards breakfasts, plus the Discovery Theater in Skyline Hall. Educational opportunities include everything from how to ally brick & mortar stores with online retailers to a session on the power of storytelling in retail. There are even a couple tasting sessions available — like one from Brad Kintzer, the chief chocolate maker of TCHO Chocolate.

4. Small Business Expo
| | |
| --- | --- |
| Location: | Chicago, IL |
| Date: | May 24, 2018 |
Billed on its site as "America's biggest business-to-business trade show", the Small Business Expo is designed to help small business owners take their business to the next level. It features 20+ workshops for businesses of all stripes, as well as presentations by small business experts. Attendees also gain access to speed-networking opportunities with other small business owners, as well as with C-level executives, such as CEOs, CFOs, COOs and CTOs.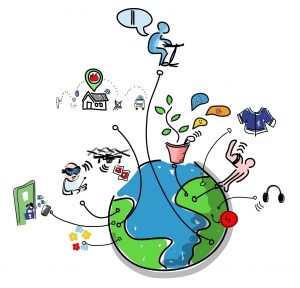 3. Internet of Things North America
| | |
| --- | --- |
| Location: | Chicago, IL |
| Date: | May 31 – June 01, 2018 |
What is Internet of Things North America?
Put simply, Internet of Things (IoT) North America is a Chicago conference and exhibition that deals with giving ordinary items like printers, lights and doors a connection to the internet in order to make them "intelligent". Examples include printers that can sense when they're running low on ink and order more or the fact that UPS and other postal companies give their customers the ability to track packages in real time.
IoT North America will feature two full days of education sessions along with exhibits about the DevOps toolchain, blockchain, security, smart homes, connected cities and more.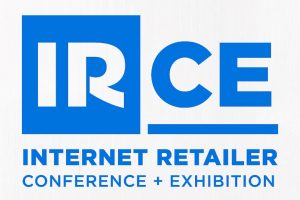 2. Internet Retailer Conference & Exhibition
| | |
| --- | --- |
| Location: | Chicago, IL |
| Date: | June 05 – 08, 2018 |
The Internet Retailer Conference & Exhibition (IRCE) is designed to be your one-stop shop when it comes to the e-retail business. IRCE gives you everything you need to stay one step ahead of your competition. From learning opportunities to discoveries and network events, IRCE has it all. 2018's agenda includes workshops on Amazon and how it affects e-retail, workshops on search and SEO, and workshops on design & usability. This year's exhibitors include IBM, DHL, Amazon Business and Americaneagle.com.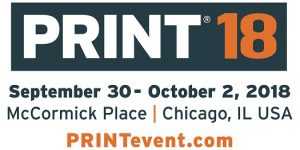 PRINT 2018
| | |
| --- | --- |
| Location: | Chicago, IL |
| Date: | Sept 30 – Oct 02, 2018 |
PPRINT 2018 is the print and graphics trade show. Whether you're looking for cutting edge technologies or a way to overcome your business challenges, PRINT is it. There's 50+ educational sessions. These sessions talk about everything from the design and printing process to marketing, packaging and even overall growth strategies. Attendees can meet with vendors in the print and graphics space in order to evaluate and compare new products. Plus they can network with their colleagues, customers and suppliers in a space geared toward the industry.
Don't see your trade show on our list? Want to tell us how excited you are to go to one of the shows? Let us know on Twitter, Facebook, or in the comments below!