January 3, 2023
50 Ways to Advertise Your Business: The Ultimate List [2023]
Having a profitable business doesn't just mean having the best product or services available in your industry. It's just as important to get your brand out there so that you reach more customers and make more sales. But how do you do that? How can you promote your business so that you spread your brand name and products to the most people? When coming up with a plan on how to market your company, remember that you need to advertise your brand online and in person, whether you are local or international. Here are some helpful ways you can effectively promote your business, even with a modest budget.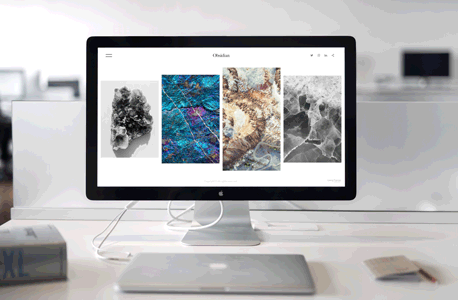 1. Create a Website
This should be rule #1. If you want to generate any kind of sale online or spread information about your company, it's crucial to have a website. Your website will be what you refer customers to when using other online resources, such as social media and directories. When creating a company website, try to make your homepage as clear and concise as you can. Your site visitors should understand what your business is within a few seconds of looking at your home page or product pages. There are some online tools that allow you to create a website for free, but it's very likely that some money will have to be spent to get the best site possible for your brand. First, buy your domain name and then purchase and setup the hosting for it. Check out this article on how to build a website.
2. Make Your Website Easy to Use and Easy to Share
When you are creating a website, make it as user friendly as possible. Don't make it difficult for customers to navigate to pages or have long loading times. If you sell products on your site, it should be clear where and how customers can check out by having a Cart link always present. People are more willing to share your site with others if it is simple to use and understand. Having someone on your team with web development knowledge is a great way to ensure that your website is up-to-date and free of bugs for the best user experience. If people have questions regarding your site, make sure they have a way to contact you or members of your team and fix your site based on their recommendations.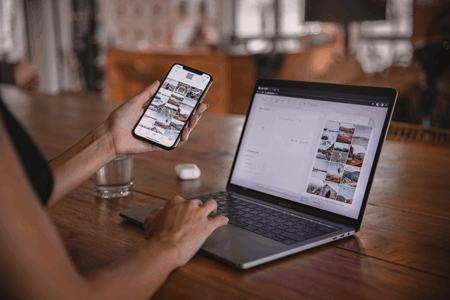 3. Include a Blog with Your Website
Nowadays just having an online catalog isn't enough to get sufficient traffic to your site or attention on social media. What is another way you get the attention of potential customers? Add a blog to your website that you update with industry-related posts. Blog posts are often shared on social media, especially if they are informative (such as how-tos). Think of good blog post ideas that you can relate to your business or industry. What kinds of posts do you see in other business blogs? When creating a post, think of ways you can link to your regular site with anchor text or clickable buttons.
4. Share Your Website and Blog Posts on Social Media
Your customers shouldn't be the only people sharing your content on social media. You need to share your blog posts and new pages to your website too. Whenever you publish a new blog post or create a new product page, don't just let it sit there. Promote the addition on your social media pages! When you share your content online, you encourage other accounts to like your posts, share or retweet them, comment, get new followers, and other types of user engagement. Spread the word about your blog or website to potential customers yourself rather than waiting for someone else to do it.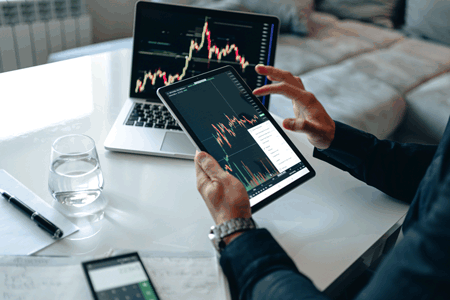 5. Implement SEO in Your Content
What is SEO and why is it important when promoting a business? When you look up a term on a search engine, what makes one site rank above another? The answer is SEO (or Search Engine Optimization). Businesses use SEO by adding high ranking keywords onto their site, making their content readable, and properly advertising what is on the page in the URL or headings. Including these things in your pages will make them rank higher on Google so that they are visited by more people searching terms related to your products or services. Here is a blog post explaining SEO in more detail.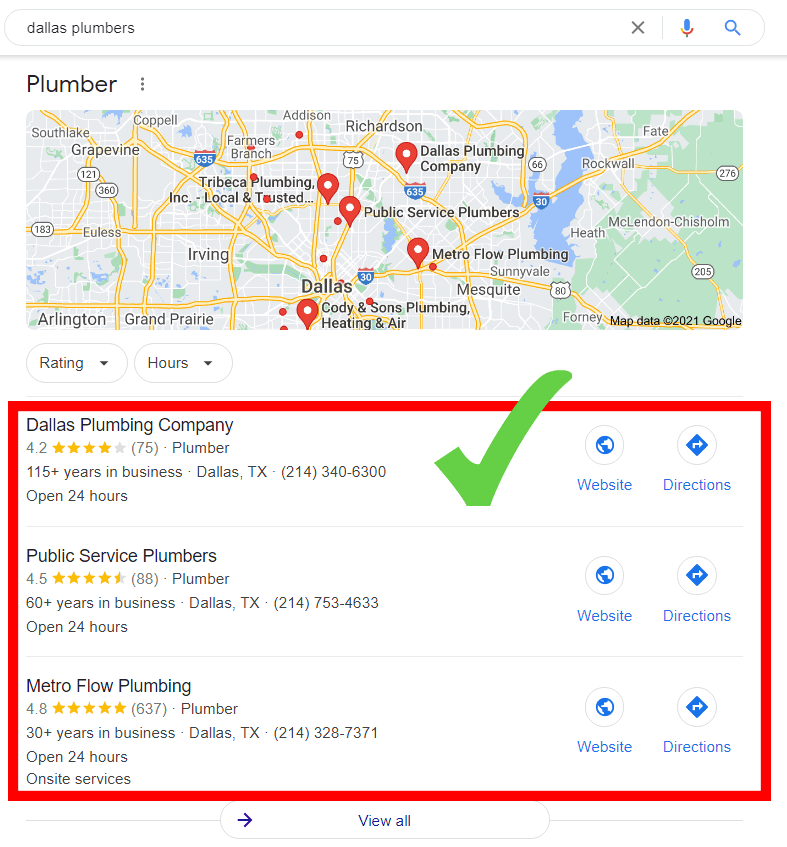 6. Add Your Business on Google
Listing your site on Google via Google My Business will help you get recognized locally or by people near your area. When people look up something related to your business around your location, it will come up in the Google maps section. From here, customers can view pictures of your building and your products, customer reviews, links to your website, when you open and close, and more. Creating a business profile on Google is free. To establish credibility, you should also have your Google listing verified. When you have a Google profile, your business will continuously be advertised to people in your area without you having to do anything.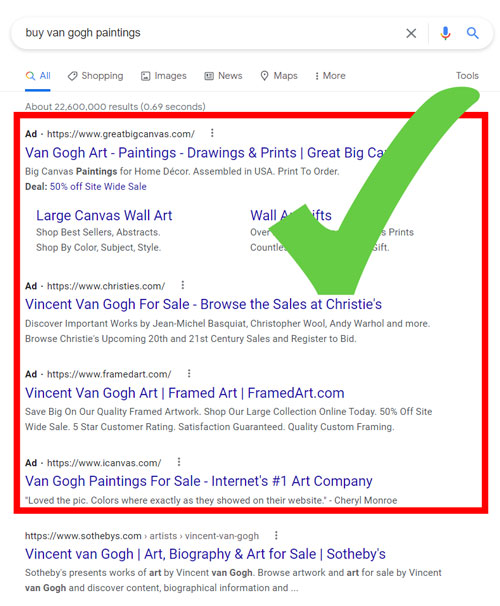 7. Set Up Google Ads
Another way to make sure that your listing is visible on the first page of Google is by creating Google Ads. These are the promotional ads you see at the very top of Google's search results. Having targeted ads will increase the exposure of your site. The issue is Google Ads cost money. You also need to constantly test which ads are the most effective, such as displaying either visual ads or just text. Before setting up any ads with Google, it is important to understand how it works and how much you will be paying. Here is Google's resource on their ads.
8. Look Up Directory Websites and Add Your Listings
While getting listed on Google is important, there are plenty of other resources for you to list your business. This can include such sites as Yelp, Bing, and the Better Business Bureau. Search lists of directory sites that you can add your business to. Some of these directories cost money, but many of them are free. The profiles of each site are also different, but the important thing is to always include a link back to your site where it's visible to your page visitors. The more sites you list your company on, the more people will learn about what you have to offer.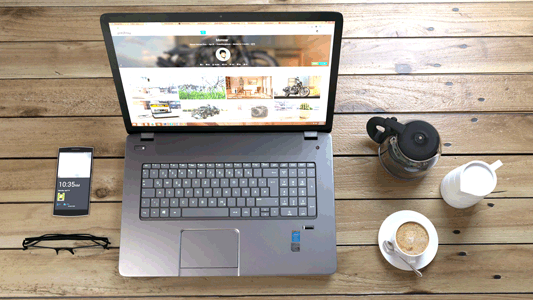 9. Optimize Your Directory Profiles
When creating your business profiles in these directories, make sure to optimize them so that they're easy to understand by people visiting the page. It should always be clear what your business does and how page visitors can go to your site. Do this by filling out all the fields included in your profile and adding pictures of your location, products, and logos so that your listing is as informative as possible. When adding your business to several directories, make sure your profiles are consistent. Don't add different URLs or locations, as it can be confusing for customers and hurt your ranking in Google.
Popular directories include:
Google
Yelp
Bing
Facebook
Niche-specific directories
Yellow Pages
Glassdoor
Foursquare
BBB (Better Business Bureau)
MapQuest
LinkedIn Company Directory
Yahoo Local
See the top 50 directories here.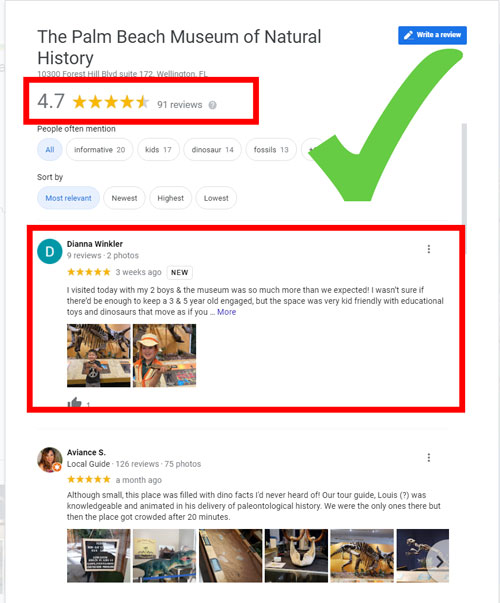 10. Ask Customers for Their Feedback and Reviews
When you are attending an event in person, mailing a product to a customer, or listing your company on a directory site, always ask customers for their feedback. You want tons of people to review your business and products so that you establish credibility. When customers hear about how great a product is from someone else, they're more likely to buy it, especially if it's a business they are unfamiliar with. Reach out to customers who have purchased from you in an email or have a section in your business listings or website for writing reviews. If you get a bad review, respond to them, and use that to learn what you can do differently in the future.
Some popular review platforms include:
Google Reviews
TrustPilot
Shopper Approved
YOTPO
Judge.me
Sitejabber
Check out this list of the top product review platforms.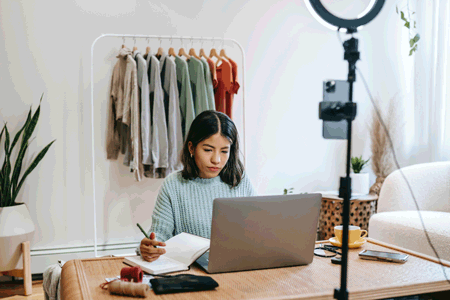 11. Stay Updated and Respond to Your Reviews and Feedback
Get into the habit of looking up your reviews on different sites and accounts, including on your own website, and responding to any inquiries or concerns your customers have. Responding to a potential customer is a simple, effective way of promoting your business and showing that feedback is important to you. Keep track of your good and bad reviews. When you get a negative review, try to resolve the problem they are having. Offer them an exchange or a discount, something that will make them want to come back. You can potentially reverse their opinion of your brand and turn the negative review into a positive one.
12. Create a LinkedIn Profile
When it comes to including your business on social media, one of the most important platforms is LinkedIn because it is created for the purpose of promoting brands and connected people in industries or companies. LinkedIn is a great site to network with other businesses near you or within your industry so that they become familiar with your brand and who you are. Creating a profile on LinkedIn allows customers and other users to see who works for you and any other vital information. It's also the ideal place to promote content, such as your blog posts or new product pages.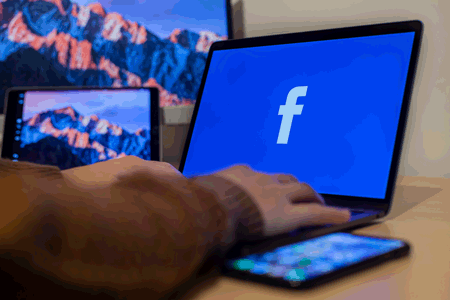 13. Add a Facebook Account for Your Business
If you are looking for a social network that reaches a lot of people, Facebook is a priority. Because it's the largest social media site, you will be reaching all kinds of customers that fit your audience when you create a business profile. When you set up a Facebook account for your company, customers can follow you and stay up to date on your sales, new blog posts, and other information you share. It's also a great place to communicate with customers by reading comments or direct messages. Facebook offers other great features, such as event promotions and live videos to advertise your brand.
14. Promote Your Brand with an Instagram Account
Another site that is easy to use for brand promotion is Instagram, particularly if you sell products or something that can be captured in photos. Instagram's main purpose is sharing images rather than text, though hashtags are very helpful when navigating through the site and looking for new accounts to follow. Try creating striking visuals of your products to post so that you grab the attention of your followers. You want to make sure people casually scrolling through the app will stop on your image. Aside from hashtags, other popular forms of business promotion on Instagram are tutorial videos, live videos, and profile Stories.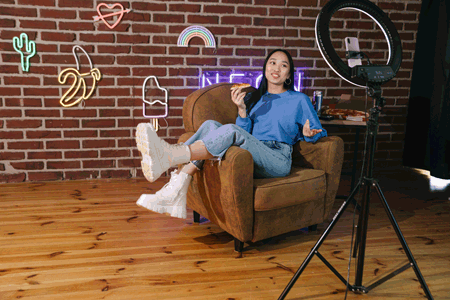 15. Record Videos for a YouTube Channel
If you create product or business videos, it's important to post them on your website, as well as YouTube. Many companies have a YouTube channel for posting company and product videos or commercials. Videos showcasing your products and their features can increase sales, but there are many kinds of videos companies do for their YouTube channel. For instance, YouTube includes many videos on how to set products up if they require multiple steps or technology. When you publish videos on YouTube, it's simple to embed them into your website pages or blog posts. It also keeps your directory of videos in a place where they are easily viewed and accessed.
16. Promote Your Website on YouTube
YouTube offers several ways for businesses and brands to advertise aside from posting videos on a channel. There is also YouTube advertising where ads for your business play before the beginning of another channel's video. If you do this, it's important that your ad appears on relevant videos so that they reach the right audience. Videos under relevant categories can have your advertisement play at the beginning. YouTube also has text adds that appear when visitors search something, like Google's text ads. For instance, if a user looks up guitar videos, text ads showing where they can buy a guitar might appear. See which kind of promotion works best for your brand.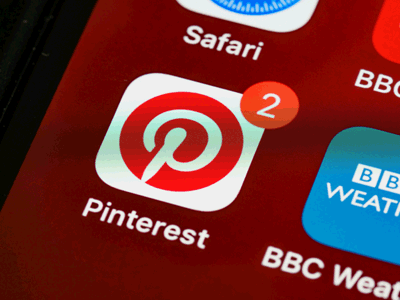 17. Get Involved in Pinterest or TikTok
Will other popular social media sites such as Pinterest and TikTok work for your brand? Pinterest is an ideal site to use if your company specializes in products or services that can be used in crafting or cooking. Pinterest is like Instagram in that it's mainly for sharing photos, so it's great for showcasing products. Keep in mind that Pinterest is mainly targeted towards females. If your audience is a younger demographic, TikTok is a great way to go. But it's not just for the younger generation anymore. TikTok is also an effective marketing platform is you have tutorials, how-tos, or other brand videos to share.
18. Share Important Content and Be Active on Twitter
A very popular site for businesses, both large and small, is Twitter, which is usually text oriented, but also showcases a lot of photos and videos. Twitter is a great place if you're looking to get a lot of engagement from potential customers, as followers can like, retweet, or comment on your posts. It should be noted, however, that Twitter requires time and effort in building an audience. When using Twitter, try posting regularly, such as once a day. Another tip for using this app is not to push your brand too hard. Twitter has a lot of trends and hashtags to join in on. Don't make it always look like you're promoting or sell something with every single post.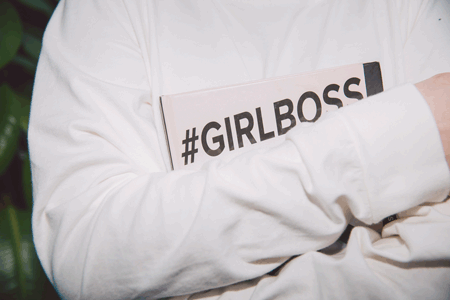 19. Participate in Online Trends and Hashtags
When using social media accounts, such as Twitter or Instagram, it's important to keep up with something that's trending. For instance, different kinds of memes start trending on Twitter and many accounts will post their own version of it, including businesses. If there is a hashtag that's trending on Twitter, see if you can post something that's related to your brand. For instance, if it's Friday and people are posting about the weekend, your post can relate to weekend plans or that "Friday Feeling" with a hashtag. Business Twitter has some helpful dos and don'ts when it comes to tweeting hashtags.
20. Post on Your Social Media Feeds Frequently
If you want to have any kind of audience or following on social media, one of the key things you need to do is post regularly. Set time aside each day to post on your accounts. If you rarely ever post on your profiles, your followers will forget about you and your brand, and they might even unfollow you. When using social media, don't just post something and leave it at that. Build relationships with your followers and other people within the industry by looking at other posts, liking them, commenting on them, retweeting or sharing other content. If all you do is post, you may develop an audience, but your following will be twice as strong if you're active on the social end of the app too.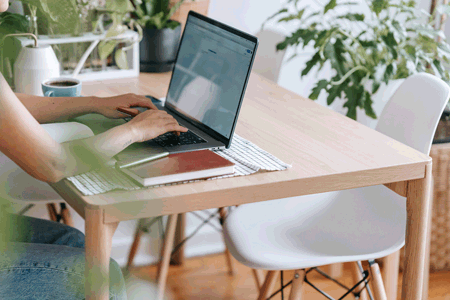 21. Look at Online Groups and Forums in Your Industry
If you want to get recognized within your industry, a good way to do that is by joining online communities. Search for groups that match your brand on social media sites, such as Facebook and LinkedIn. Join the groups that sound interesting to you and try to be active within the group or community by engaging with posts. Another thing that you can do is see if there are any forum sites related to your business. There are tons of online forums available, but make sure that you find one that's still active. When you're in an online forum you can post or respond to threads with your own incite with people who work in or are customers of your industry.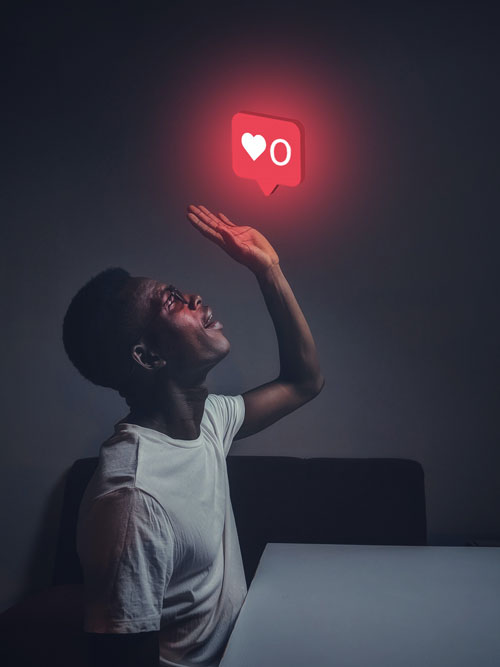 22. Work with Sponsors and Influencers
Are there celebrities in the niche of your brand? Do they have a social media presence? These can be anyone from influencers to musicians to actors. See if someone in your niche is willing to partner with your business to promote it. This means that they will post about your product or services on their social media profile or at public events. If you get someone to do this for you, make sure that you offer them something in exchange. Give them a discount, free products, or anything else that might make the offer enticing. Make sure you know what you will offer them before contacting them. Also, become familiar with the content of their social media accounts before asking them to promote your brand to ensure that they're a good fit.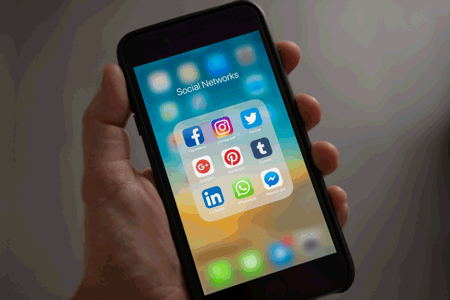 23. Boost Your Posts and Ads on Social Media
Not only does social media allow you to chance to reach followers with posts and content, but they also offer plenty of advertising opportunities. Social media networks can help you reach more people within your audience and get your posts seen by more potential customers. For instance, Facebook allows you to boost your post so that it shows up in the feeds of people interested in your business or who are within your demographic. These forms of targeted advertising, however, cost money and the prices often depend on how many people you want your post to reach. Using targeted ads on networking sites offers you more brand exposure and the chance to get more followers.
24. Have a Custom Tent When Participating in Events
If you are attending an event where you are promoting your business, one way to ensure that your brand or logo is seen by everyone is by getting it printed on a custom tent. Pop up tents can be customized with business colors, logos, slogans, and mascots on their peaks and valances so that people from all directions will see your message. This also lets potential customers know what services or products you offer without having to ask. Even if they just see your brand, they have a better chance of remembering it in the future. You can also further brand your tent by adding printed banners and walls for more exposure.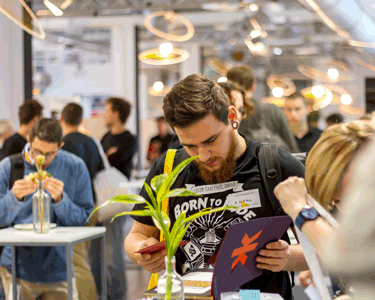 25. Attend Local Networking Events
When trying to establish brand loyalty, there's no better place to start than locally. How can you get noticed by other local businesses and customers? Try attending networking events in your area. If there is an event occurring in town that many other businesses will attend, make sure that you are there too. If businesses are setting up booths at a town fair or festival, get permission to advertise and network there, as well. Networking doesn't have to be done in person, however. Establishing a presence in your community can include networking yourself on local social media groups or sending emails out to the businesses within your community.
26. Create Press Releases for Local Newspapers and Magazines
Don't be afraid to contact newspapers, magazines, and other online publications in your area. Chances are, they need something different to write about and your business might be the thing they're looking for. One of the ways you can advertise using these sources is by creating an article to have published in the paper or online. The article can be about how you started your business, why, or even how you run the company. If you want to announce some new and exciting about your company, such as a product launch or a milestone, see if they can publish a press release.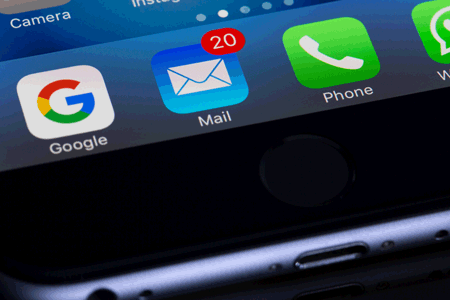 27. Send Out Email Blasts to Your Customers
One of the best ways to get the word out about a new product, a sale, or important information to your customer base is by sending out email blasts. There are a lot of websites where you can create intriguing, exciting emails that will grab the attention of your customers. Put together an email list of your customers and try coming up with emails that will appeal to your base. Always make sure that the reader can access your website from the email by adding links through clickable buttons and/or anchor text. It's also vital not to constantly send tons of emails. You don't want to look like you're spamming your customers and get them to unsubscribe.
28. Test Your Emails to See What Works
When you are designing emails to send out to your customer base, how do you know if it will be effective or not? Will your audience open the emails, read them, and click on your links? Find out if your emails are successful or not by testing out which methods work and which ones don't. These are called A/B tests. Email blast sites allow you to send out two or more versions of your email to separate groups in your contacts. They will then send you a report showing which one was more effective in the open or click-through rates. Read this article to learn more about how A/B tests work.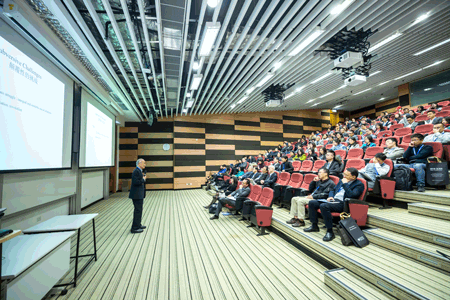 29. Host Events to Promote Your Brand
If you are looking for ways to build a reputation in your community, one method to try is attending and even hosting local events. Are there any regional events that are beneficial for promoting your brand? For instance, do you sell crafting products, and your area holds a crafting fair? It doesn't just have to be in your niche, you can also hold events in your public library, schools, or even in your online community. You can lecture about running a business rather than your specific niche brand. Have your business sponsor an event or just lead one yourself where you casually promote or bring up your business.
30. Look Into Local Advertisements on TV, Radio, etc.
While your business may be not big enough to advertise on national television and radio, chances are there are plenty of local radio and TV stations for you to try. Marketing your company in a regional ad will get the word of your business out to people and other brands within your community. Advertising locally is a great way for boosting small businesses or ones that are just starting out. It's also a go-to for local companies that offer services where most customers will be from nearby, such as restaurants and car repairs. If you also have print ads, you can also get your local papers and magazines to publish your content.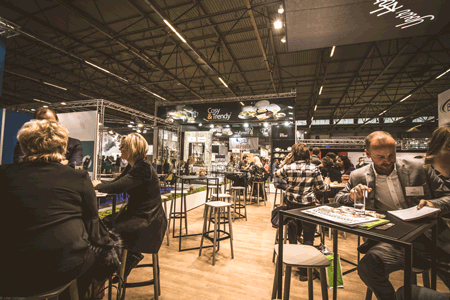 31. Go to Trade Shows in Your Industry
Exhibiting at trade shows helps establish your brand within your industry and among customers. Trade shows are events where different companies in an industry promote and sell their products and services to retailers. When attending a trade show, it is important to make your booth stand out and to decorate it in a way that represents your brand. Think of creative ways for your business to make an impression while effectively marketing your brand to potential customers. View at our ultimate list of trade show booth ideas for inspiration on how to decorate your trade show booth.
32. Get Your Employees and Friends to Refer You
One of the simplest ways to get your business out there is by word-of-mouth. You want customers to refer your business to people who require your products and services. An easy way to make sure that your brand gets brought up in conversations is by recommending your employees or friends to spread the word to others. Mention to employees that they can suggest your company to their family or friends or even get your friends to put in a good word for you when they are meeting with other people. This will help you get the word out within your community and beyond and establishes credibility.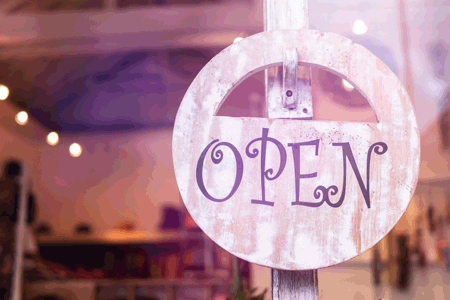 33. Advertise Your Business with Printed Promotional Displays
Is your business location in a high-traffic area? If so, it could be hard to stand out among other businesses to people walking or driving by, especially if you're just starting out. You want to make your company's message clear to those who pass your location, but how can you do that? Advertise your company's services, products, slogan, or logo on custom printed feather flags, retractable banners, and other signage. Displaying your business name and what you do on a flag or banner is an easy way to catch people's attention while also informing them about your services. They're also an effective way for spreading brand awareness.
34. Host Online Webinars and Workshops
Sponsoring and heading online webinars and workshops helps you gain credibility and is an easy way for getting contact information from potential customers. Host your very own video webinars and workshops where you share experience, how-tos, and other lectures that will entice your audience to sign up. When creating a webinar, to ensure that you get many people to attend, promote it within online communities and social media. Even if people don't sit through your live session, you can keep a recording of it on your YouTube channel or website for others to view in the future. Share valuable advice while also advertising your brand with online webinars and workshops.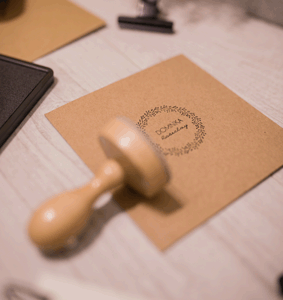 35. Hand Out Business Cards
A tried-and-true method for ensuring that customers remember your brand name and what products/services you offer is by handing out business cards to those you meet at networking events, trade shows, and other gatherings. When creating a business card, try to think of one that will make you stand-out. How can you tie the design of your business card in with your brand? It's also necessary to include all your contact information on the card so that customers can easily follow-up with you or ask questions. Get the creative juices flowing by checking out this list of fun business cards.
36. Give Away Promotional Products at Events
Many companies hand out custom printed items that showcase their brand to customers when they are at events. When thinking of what promotional products to hand out at gatherings, try to think of something that your potential customers will want to keep and use. You want the people who get your promotional items to remember your business name, slogan, website, contact information, and anything else you have printed onto the products. Ensure that they keep your items around by getting your brand printed on something useful, such as custom mouse pads, t-shirts, and tote bags. These are things people will use daily or repeatedly so they will constantly be reminded of your brand.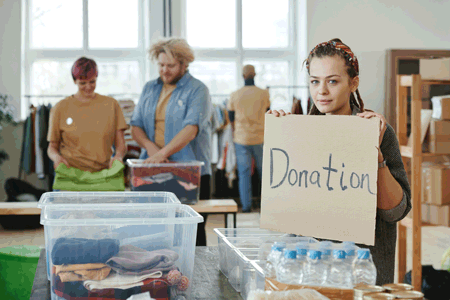 37. Help with Local Organizations
An excellent way for establishing a positive reputation for your brand within the community is to help with local organizations and charities. It's important that other businesses in your area or industry see your company in a positive light because it will make them more interested in working with you. Think of something that is both helpful and still ties in with your brand. For instance, if you sell food, donate a portion of it to a food bank. You can also sponsor charity events or give a product away to an organization for free if it's something they can use in their location.
38. Offer Product Samples to Potential Customers
If you sell something like food, a good idea for getting customers interested in your products is by having them taste them before they buy them. Let customers try a sample of your products before they commit to buying large orders. If you sell clothes, give your customer a sample of the clothing before purchasing a bulk order. If you are advertising a game, let people test a demo of it before they order it. What if your product is big and cannot be easily sampled? Get creative and showcase a live demonstration in public or on a video so that buyers will see your product in action.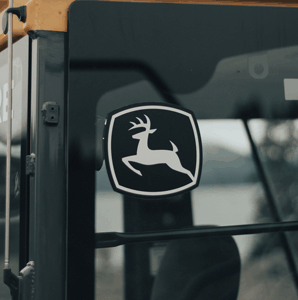 39. Advertise from Cars and Trucks
Marketing doesn't just have to be in print ads or yard signage, it can also be done on the road. Many businesses have custom car magnets, rear window decals, or car window stickers printed with their brand name, website, or phone number. These decals stick onto cars and trucks so that people walking or driving past the vehicle will spot the message, thus spreading brand awareness. The owners of the business can place the decals and magnets on their cars, but if your business has its own branded trucks for location work, custom decals are a no-brainer to use for promotions.
40. Print Brochures, Letters, and Flyers About Your Company
An important thing to do with potential customers is to inform them about what your company does, what you sell, and any other necessary details. You don't always have time to discuss all of this with everyone you meet at marketing and networking events, so how can you make sure that they still have that information? By getting custom printed brochures, letters, and flyers designed for your company that you can hand out to people. Even if you have a chance to talk with a customer, having additional information in a brochure will help them remember your business and its details better. These marketing materials are also great to send out in direct mailing campaigns.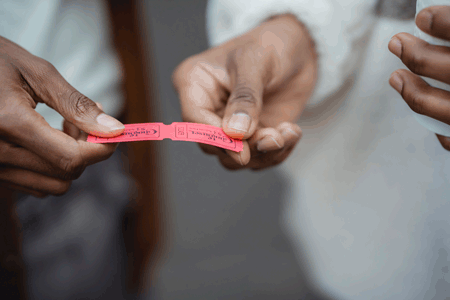 41. Sponsor a Contest with Prizes
If you are looking to promote your brand, particularly on social media or at an event, you can get the attention of your customers and followers by sponsoring a contest. Hold a contest, such as a raffle, a hashtag contest, or a game if you are at an event, and make the prizes your products or services. Come up with prizes that will motivate people to become customers of your business or follow your account on social media. Everyone likes winning prizes, so why not do something fun to spread brand awareness while also getting your products and services "out there"?
42. Offer Discounts or Free Products
Do you have first time customers that you want to return or potential customers who you want to entice into buying something? A way that you can make sure they buy from you again is by offering discounts or free products with their purchase. If someone is a first-time buyer, give them a discount on their order to show how much their business means to you. If someone spends a certain amount of money, giveaway something with their order for free. Discounts and free gifts will also encourage customers to spend more money in your store or on your site. These kinds of promotions are perfect for ecommerce sites and retail shops.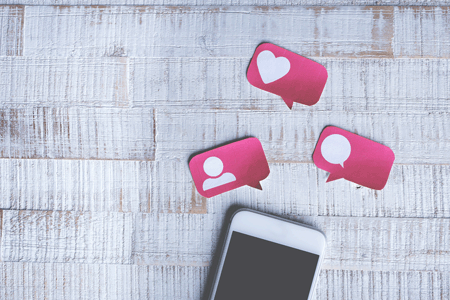 43. Leave Comments on Niche Blogs
There are probably several blogs that are frequented by people in your niche. For instance, if you deal with sporting goods, there are plenty of blogs about sports and equipment. Get the attention of people reading the comments on the blog posts by occasionally leaving comments. These comments can be something as simple as praising the post. This will help you create relationships in your niche, especially if you engage in conversations in the comments. Some sites will also let you link to your site from the comment or in your bio if you set up a profile. See what some popular blog sites are for your target audience.
44. Write Guest Posts for Sites in Your Industry
Another way to establish credibility within your industry and get your brand recognized by your target audience is by writing guest or sponsored posts for blog sites. See if popular blogging sites within your industry or niche accept guest posts. These are when you submit an article you wrote and get it published on a site with a link to your website. Sometimes you must pay for another site to link to yours or to create sponsored posts, so always make sure you know how much the site charges before sending them your blog. Sometimes the sites don't even have to be directly in your niche. You can also share your experience with business or technology or marketing blogs and still link them to your website in an author bio.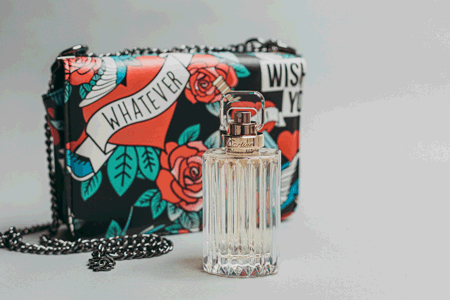 45. Include Attractive Photos on Your Website and Social Media
When setting up a website or a social media account, one of the best ways to get people's attention and engagement is by posting and sharing attractive photos of your products. If you upload blurry or fake looking pictures onto your site or feed, people will not stop and look at the photo, and they certainly won't "like" and "share" your post. You want to your photos to look engaging, professional, and exciting, otherwise people will not be interested in buying what's pictured. You don't even need to have a professional photographer, many smartphones are equipped to take nice, high-definition pictures.
46. Create Infographics
Another way to get people interested in your brand or products is by crafting eye-catching infographics that you can include on your product pages, blog posts, social media accounts, and other marketing sources. Infographics grab the attention of people online and get a lot of backlinks, which means they get linked to or shared on other sites. Sites with a lot of backlinks rank better in Google. They're also an excellent way for sharing information, whether it's about your company or something related to your industry. Look at some of the infographics posted here for inspiration when creating your own version.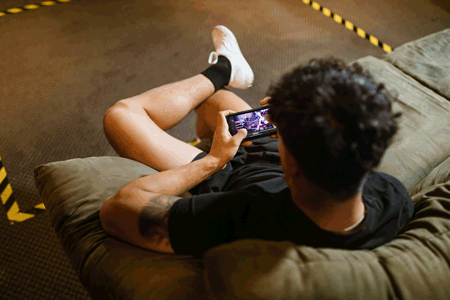 47. Come Up with Interactive Content
One way to get people to share your content on social media is by making it interactive, such as with quizzes and online games. Look at sites like Buzzfeed, they have a popular quiz section on their website where people often share their results on social media. Target people within your niche with an interactive quiz or game that will engage them and cause them to promote it on social media, thus promoting your site. For example, if you sell clothes, create an interactive quiz where people create an outfit from your own catalog. Make your quiz fun rather than overtly professional or like you're selling something.
48. Advertise from Your Front Lawn
Do you have a lot of yard space in front of your business? Why not use it for marketing your company? Advertise your business by displaying cost-effective custom yard signs or yard letters in your lawn. These types of signs are especially important if you work in real estate. When you're creating a yard sign, make it as effective as possible by incorporating cool designs that can be seen and read from a distance. When purchasing lawn signs, it's important to find ones made from durable materials that can withstand long-term outdoor use so that you get the most out of your signs.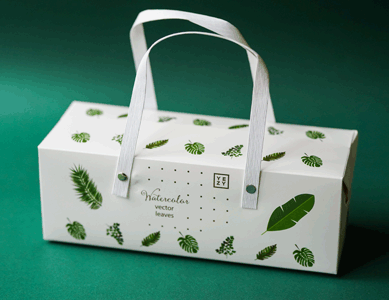 49. Include Your Brand on Eye-Catching Packaging
If you mail out a lot of your products to customers or specialize in subscription boxes or rewards, sometimes the way you design your boxes is almost as important as what's inside. When customers get your packaging, they should be excited to open it. Your boxes should also include your brand for awareness if they post pictures on social media. Today, many people like to post unboxing videos or photos on YouTube and Instagram, so it's important to make your box as decorative and eye-caching as possible. Many businesses, big and small, customize mailer boxes for online orders and subscription boxes that make them perfect for unboxing content.
50. Think of a Way to Appeals to Your Customer Base
One of the big things you should do when marketing your business is to think about your target audience. What interests do they have? What is their age, gender, background, community? Knowing the answer to these questions will make it easier to think of marketing techniques that will appeal to your demographic. Are there specific websites or locations within your niche where you can advertise? If your audience is very broad, try coming up with different forms of marketing to reach different demographics within your customer base. These tips will be even more useful if you know who you are creating your content for.
The Bottom Line
Promoting your products and services is one of the most important factors in a business. Marketing can make the difference between a successful company and a declining one. The more people who are exposed to your advertising efforts, the more sales you will make. Not only do you need to create business promotions, but they need to be compelling, attention-grabbing, and on-brand. Test and see what works and what doesn't. You don't have to spend a lot of money for great promotions. You just need engaging and sharable content. How can you do that for your target audience?