January 25, 2022
55 Event Signage Ideas: The Ultimate List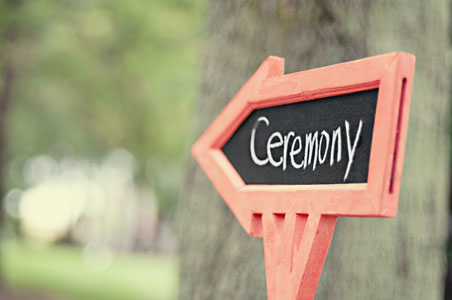 If you are holding an event and want to get the word "out there" or to decorate an event with a name or brand, the perfect addition is signage. Using event signage to showcase the name of an event, a guest of honor, or the logo of a sponsor adds atmosphere and branding to special occasions. There are several types of event signage used to suit all kinds of locations and gatherings. There are also many kinds of products that are often used as signage.
Here is a guide on the variety of event signage so that you have an idea of what to use for your next affair.
Types of Event Signage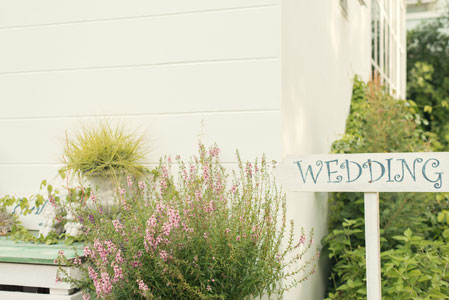 1. Wedding Signs
When planning or attending a wedding, you often see signs displayed at the venue entrance or as decorations during the festivities to notify guests where the wedding is held, gifts are placed, and where to sit. There's usually more than one kind of custom wedding signs to accommodate both indoor and outdoor locations. Popular kinds of outdoor event signage, include wedding yard letters, which take up a lot of yard space if you have a grassy setting.
2. Trade Show Signs
One of the most important and common types of event signage is trade show signs. Trade shows are networking events where different businesses within an industry meet with potential clients and customers and introduce new products and services. Businesses are given a booth to customize with their own trade show banners and meeting space. Having eye-catching and informative signage is important for getting the brand of your business and what you offer out there.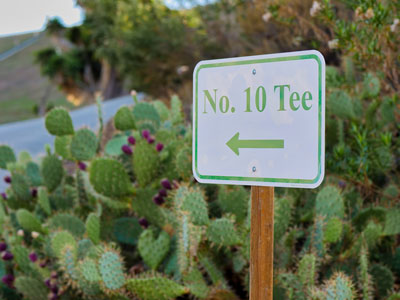 3. Sports Events Signs
Is your business attending a sporting event and need to stand out or are you showcasing a local athlete at school or home? Then setting up sports yard signs in your front yard or nearby the field is an effective way to get the attention of passersby and attendees. You don't just have to use yard signs, if you are advertising your business at a sporting event, many companies set up pop up tents, banner stands, and tablecloths with their branding.
4. New Product Sign
Market a new product to your public by customizing signage at a trade show or in your store. Signs are a terrific way to advertise a new product because you can list the functions of the product, include photos of the different features, and any website information for the customer to view. If you are giving a presentation about a new product, printed signs make great visual aids. If you are setting up a display in your store, having informational signs will notify your customers about the product without having to ask.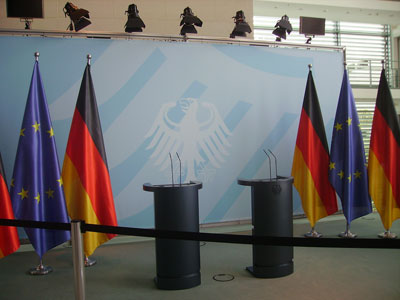 5. Press Conference Signage
Is your business or organization holding a press conference where you are announcing something important to the public? If so, setting up signage at your conference will help you get the word out. You can include what you are announcing to the press on the signs, or you can print them with your logo and set them up throughout the event as branding.
6. Presentation Signs
If you are giving a presentation at a trade show, a class, a conference, or in a meeting, having signage printed out with some of your key speaking points make great visual aids for you and those who are listening. Having signs with your talking points will make it easier for those listening to pay attention and follow along. Sometimes having printed signs alone is enough, but some speakers get creative with how they present their information on signs – such as using banner stands.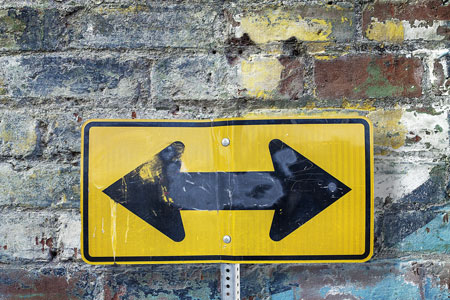 7. Directional Signage
When holding an event, chances are there's people attending who have not been to the venue before or may not know where to go if the area is large. This is where event directional signs come in handy. Having signs with arrows pointing to certain locations and specifically stating where they lead to is enough to avoid people getting lost or confused. Event wayfinding signage will keep everything moving smoothly during a special occasion.
8. Parade Signs
There are many places where signs can be utilized in parades. For instance, floats use them as decorations to brand their sponsors or whoever is participating in the float activities. There's also marching bands and organizations walking in parades that need wide banners to hold to identify themselves to the people watching them pass. Since you can't really talk to people on the roadside of a parade, you need a sign explain who you are or what you represent.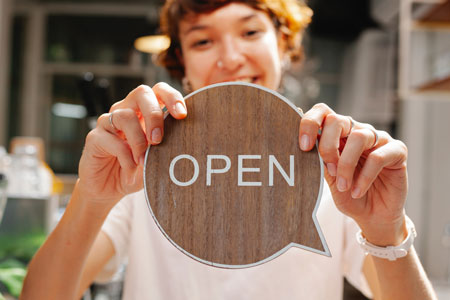 9. Grand Opening Signs
When stores, parks, and new businesses are opening for the first time, they usually have a grand ceremony to celebrate the occasion. When having this kind of event, the area is usually decorated with festive grand opening themed signage. For instance, one of the most common types of signs used for these events are grand opening flags with large lettering printed on a banner. Even if you are not having a momentous ceremony, grand opening banners can be setup at your location to notify potential customers and clients you are ready for business.
10. Festival Signs
Many towns and counties hold festivals that become a tradition. These festivals often offer opportunities for businesses and organizations to setup tents or booths to sell their products, notify attendees what they do, or host some games. When holding a large festival or even marketing at one, signs come in handy for branding the event and those who are sponsoring it. Signage such as festival bannerscan be hung across a street, at a business's booth, or near the entrance of the event for those who are passing by or entering the fair.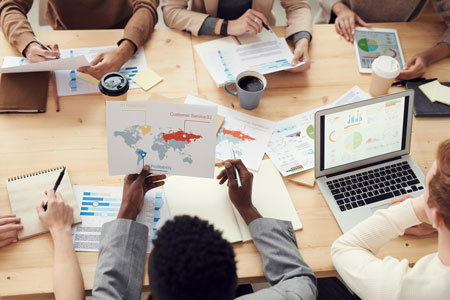 11. Corporate Event Signage
When gathering members of corporate together for an event or a meeting, chances are you have some data that you want to reveal or new products that you will be selling. Having the information printed on some signage will make the meeting more effective than just announcing any changes without any visual aids for your audience. Many sign products come in many sizes to accommodate small board meetings and large, auditorium-sized events.
12. Convention Banners
Many businesses sponsor conventions and many buildings hold these types of events. When setting up for conventions, it's important to let any attendees know where the festivities are taking place, what businesses are there, what it is you are celebrating, and so on. Banners work well in convention settings because they are versatile and can be setup indoors and outdoors.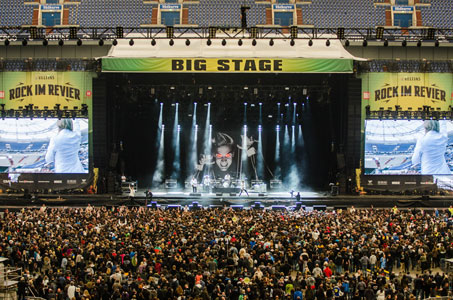 13. Concert Signs
Bands like to advertise during concerts, but also businesses that sponsor the event or vendors that attend the show like to do some branding as well. Setting up signage around the stage with large backdrops or banners adds atmosphere to the show, while also promoting the name and logo of the performers and companies that are responsible for the gathering.
14. Venue Signage
Many people like to have large parties, such as birthdays and anniversaries, at a public venue. When hosting a party at a venue, decorations are needed to suit the atmosphere. Some venues hold their events outdoors, where something like birthday yard letters or anniversary signs do the trick. Sometimes, however, the party is held indoors, and other decorations like banners and backdrops are used as signage.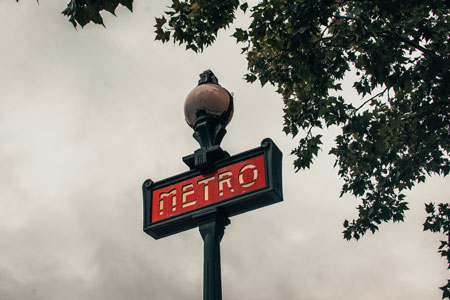 15. Community Signs
Signs don't just have to be used for specific events; they can be setup around your community during certain times of the year. For instance, many towns put out signage for the holidays or the summer for a seasonal flair. Banners are sometimes hung across the street, but signs are also setup on town buildings and pole banners are setup on light posts to get the attention of people walking or driving through the area.
16. Charity Fundraiser Signs
When holding a fundraiser, it's important to let the donators know what cause you are supporting and what their donations will go towards. Many organizations convey this with signage they setup during fundraiser events. Showcase the logo of the charity you are working with, businesses sponsoring the event, or where attendees can learn more about the cause. Such signage as backdrops or signs set up on banner stands are frequently used for local fundraising efforts.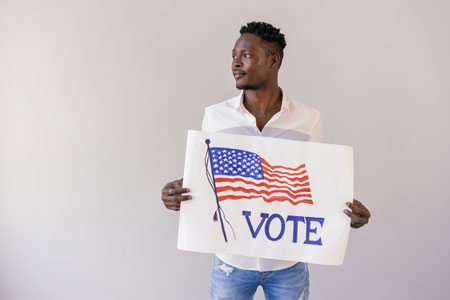 17. Political Campaign Event Signs
If you are working with the campaign of a local politician, having events for supporters and donators is very crucial. This is where people are given a chance to listen to speeches by the candidate and meet them in person. The candidate is usually further showcased with large signage of their political posters and yard signs. If you are working at a polling place during an election, having vote here signs is also a great way to grab the attention of citizens so they participate in the election.
18. Restroom Signs
During an event, it might be hard for attendees to find a restroom. This can be the case during parties being held at a venue or large-scale gatherings, such as fairs and festivals. What can you do to make sure that your guests know where the restrooms are? Many places setup restroom signs and restroom flags around the area so that people know where they are. You can have an arrow pointing to their location or setup flags outside of their entrance to capture the attention of people close by.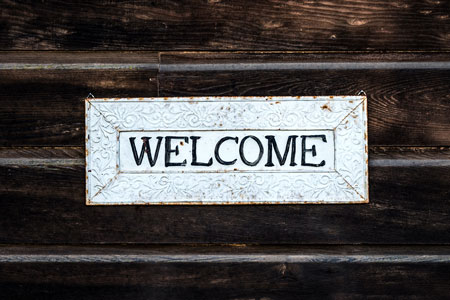 19. Event Welcome Sign
When hosting an event, no matter what kind of occasion it may be, it's essential to welcome your attendees. Many times, however, you can't have someone stand at the entrance to greet everyone individually, so, instead, hosts showcase welcome banners and welcome feather flags to do the acknowledging for them. Place welcome signs in front of the entrance so that your message gets noticed by everyone coming to the event.
20. Exit Signs
Just like with welcome signs, exit signs have the same effect, but are located where people will leave an event. Having exit signs is important because if people are in an unfamiliar place, they will need to know where they can leave when it's time to go. When creating an exit sign, it's important that it's in a place where it will be easily seen. If the entrance and exit are the same, welcome signs and exit signs can be setup in different spots to avoid confusion.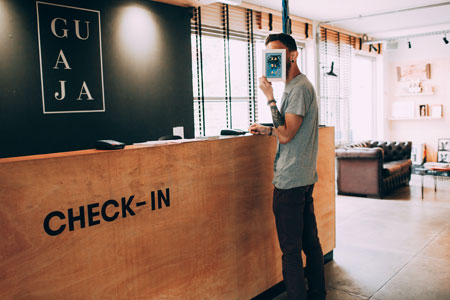 21. Event Registration Signs
If you are having an event that requires people registering or signing in, such as with many business conferences or field days, having a sign that clearly states where people can register is helpful. Event check in signs should be located near the entrance of the venue and should be visible to those who are entering the establishment. Having a distinct message, such as "Register Here" is enough to grab the attention of your attendees.
22. Customer Service Signs
If you have a section in a store or a booth at an event where people can address any questions or concerns, you should clearly label where these customers can go. Secure customer service signs where people will be able to see them from faraway, such as hanging them from the ceiling or setting up large flags. Having clearly labeled signage for customer service will make it easier for the attendees and give you more favorable feedback.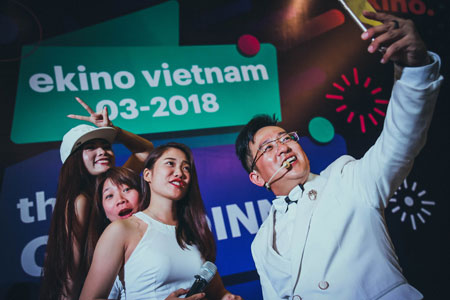 23. Social Media Photo Signs
Something that is seen at many modern events is a large backdrop banner located near the entrance or in a specific section of the venue for guests to get their photos taken for social media. Including signs in the background of social media photos is a great way to advertise the event and the business sponsoring the affair. The most common backdrop used for this is a step and repeat banner, which includes the logo of the event, organization, or sponsor across the backdrop in the back of the photo.
24. Sponsor Banners
When small businesses give money to an event, they usually do so to get their branding on the signage and other promotional materials of the occasion. Having the business's logo and name located on signs and banners of an event increases their brand recognition. Therefore, many events will setup sponsor banners and other signage naming the businesses that are responsible for the event.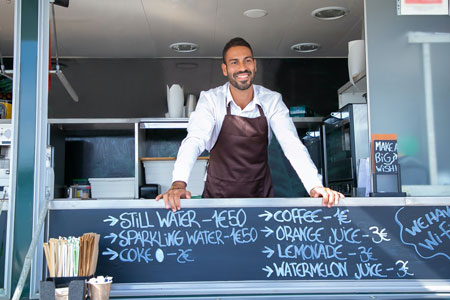 25. Signs for Vendor Booths
If you are a small company or organization, there's a good chance you are invited to setup a booth at a lot of local festivities, such as sporting events and town fairs. Having a vendor booth at an event helps you get noticed and recognized by attendees, so it's important to stand out as best you can. Many booths use tents, tablecloths, and other large promotional materials, including vendor booth signs, such as banners and feather flags.
26. Hotel Event Signage
If you are hosting an event at a hotel, you probably need to include the name of the hotel and the name of the event on promotional materials. If this is true, using hotel event signage is helpful in marketing the event and the hotel. Many hotels host events because they have specific space for gatherings and conferences, so it's important to direct guests to where they need to go with a banner in the lobby or on a sign board near the entrance.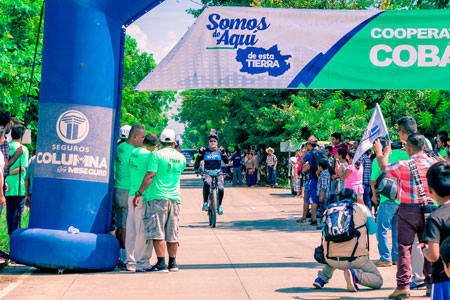 27. Start and Finish Signs
Many small businesses and charities like to sponsor local races across a town or city. When hosting a fun run or a marathon, it's important to clearly label where the start and finish are for the participants to see. These are usually done with big inflatable arches that span across the street or trail, but smaller signs, such as banners and flags, work to the same advantage.
28. Private Event Sign
For those who are having a more exclusive event with a select group of people, proper signage is still needed. Because private events are usually smaller gatherings, having signs that show where it's held and how to get there is very important to ensure that your guests show up. Private events, however, don't have to use signs that are as flashy as those used for larger events.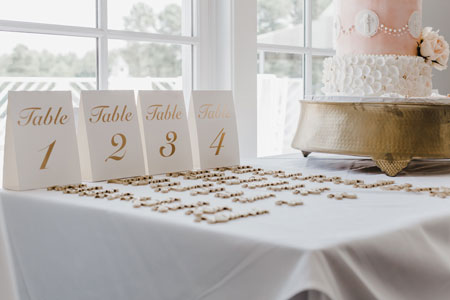 29. Tabletop Signs
While it seems like most event signs need to be instantly noticeable and oversized, that's not always the case. Many events may need large signs at the entrance of the event, but tabletop signs work great as decorations for occasions that require a lot of tables. For instance, vendor booths often have tabletop signs to promote a special deal or contact information for people nearby. These, however, should not be the only signage you use.
Event Signage Products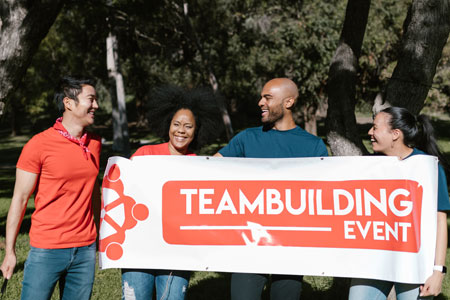 1. Banners
Vinyl banners are one of the most popular types of signage at events, because of their versatility. Banners can be hung in a variety of ways, such as from the ceiling or a wall when used indoors, to across the street or on poles when assembled outdoors. Many expo booth banners are made with holes or grommets around the edges for simple installation. Banner designs usually include the name of the event and are hung at the entrance.
2. Step and Repeat Banners
If you are having a photo booth for guests to take pictures for social media or need a backdrop for a speech or an exhibit, step and repeat banners are the go-to sign. What makes step and repeat banners different from other backdrop banners is that the name or logo of the event or sponsor is printed in a pattern across the banner to catch the eye of attendees. Step and repeat banners are setup with a pole set rather than hung like regular banners.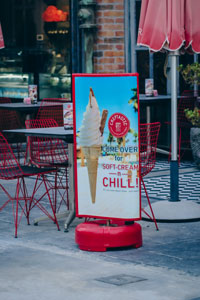 3. Banner Stands
While step and repeat banner stands have a specific pattern, any kind of custom banner can be setup with a variety of banner stands. These are banners custom printed with a certain design that are assembled on a type of pole set to make them stand out. Usually, businesses and organizations can use multiple banner prints on the same stand for long-term use. One of the most common banner stands are retractable banners, which roll up and down into a base for portability.
4. Fence Wraps
Fence wraps are a great way of promoting your event and its sponsors when outdoors. Many sporting events and fairs setup fence wraps around the enclosure to promote local sponsors or a sports team. Wraps are designed specifically for chain link fences and the material is perforated to withstand the wind pushing against the material to avoid the print from fading and the fabric from tearing.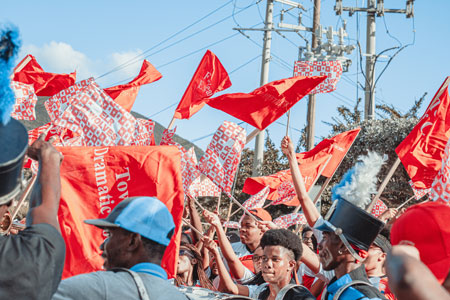 5. Custom Flags
Another popular way of promoting an event is by setting up custom printed flags on flagpoles outside of a building or venue entrance. Flags can be decorated with whatever design you want on either one side or both sides of the material. One of the reasons why flags are a go-to for events is because they come in a wide range of sizes and are versatile. For instance, flags don't just have to be installed with long flagpoles, they can also be carried in parades or mounted on a wall.
6. Feather Flags
Another popular type of flag often seen at events is feather flags, which are long, vertical style banners. These flags are always setup on pole sets but can be displayed both indoors and outdoors. A custom message is printed down the material in big text to capture the attention of people entering a venue or nearby a trade show booth. Many companies that sell these types of flags also offer stock printed messages with common, often used phrases, such as "Open" or "Welcome".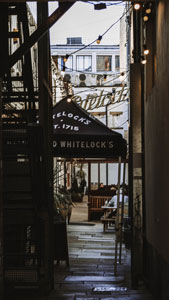 7. Canopy Tents
If you are a vendor at a trade show or a festival, the custom canopy tents are a very essential promotional product. This is because event tents tie together the whole exhibit and give your staff or volunteers a place away from the sun when outdoors. Custom tents allow the either the entire canopy or certain sections of the canopy to be printed with a design. Many tent companies also include sidewalls and other add-ons and accessories for further branding.
8. Pillars and Arches
Plenty of events use inflatable items for promotional purposes because they're lightweight, portable, easy to setup, and get the attention of those nearby. Arches and inflatable pillars are common items used at events because they are large, noticeable, and can often be customized with a design. These inflatable products are usually seen at the entrance of a venue due to their big size, but they can be setup in a variety of places at an event.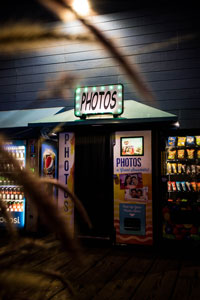 9. Photo Booths
Give the guests of your event a place to take photos of themselves as fun takeaways or for social media. You can find photo booths that can be personalized with different designs or setup a photo backdrop or greenscreen for people to take photos with. The important thing about having photo booths and proper background signage is that it will be seen by other people if the guests share their pictures on social media.
10. Pop Up Displays
Pop up displays are collapsible frames connected to a printed banner that extend to a full size. You will often see pop ups at event entrances, on the tables of vendor booths, and as visual aids for presentations. Pop up booths come in a lot of different sizes to accommodate smaller tabletop use or large, across the floor sizes, so they accommodate a wide range of settings. These are great items to bring to events because of the portability of their collapsed size.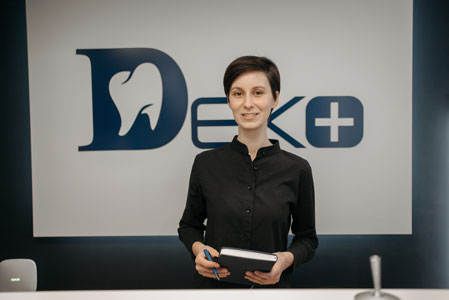 11. Tension Displays
If you are looking for event signage available in more unique shapes so that they are more noticeable, many tension fabric displays come in eye-catching shapes and sizes. Tension displays are a banner stand where the fabric covers the entire hardware. Often you will see these stands near vendor booths and entrances, but some shapes are large enough to be used as backgrounds for photos and conferences, as well.
12. Portable Counters
When working with limited space, you can still get a lot of branding by using portable counters as signage. Counters work as tables or podiums when giving presentations, but they also don't take up too much space. The entire counter can be customized in a design that promotes a small business or organization. Sometimes other forms of signage can be connected to the counter for more print space. These kinds of counters are great for trade shows and conferences because they are easy to travel with due to their compact size and simple assembly.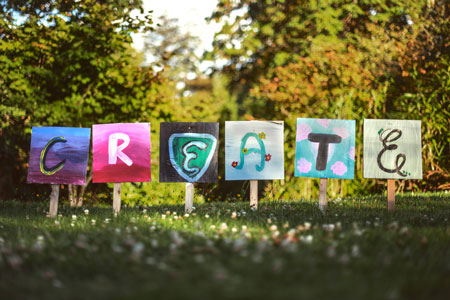 13. Yard Letters
Setting up individual yard letters is great when you have a lot of outdoor space. Each letter is separately staked into the ground to spell out a complete message, whether custom or conventional. These kinds of signs are mostly used for parties and other small gatherings at homes and venues. When shopping for yard letters, it's important to find material that is designed for long-term outdoor use as some signs will wilt or crease if it rains or is windy.
14. Corrugated Plastic Yard Signs
Sometimes, if you are working with limited outdoor space, simple yard signs are enough to get your point across and draw the attention of people to your event. You've seen custom yard signs setup in lawns to celebrate a holiday, endorse a political candidate, and advertise an upcoming event, so these kinds of signs can be used for many purposes.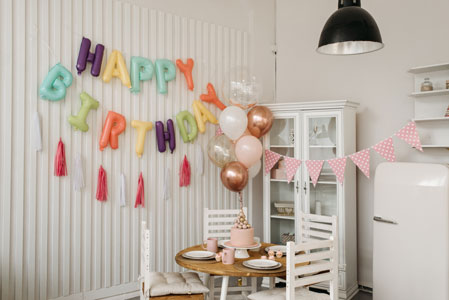 15. Balloon Letters
Instead of using letters made from yard sign material, a message can be spelled out with balloon letters instead. Balloon letters are ideal decorations for parties and can be placed indoors and outdoors. Each balloon comes in the shape of a different letter. When blown up and secured to the ground, all the balloons can spell out the title of the event or a guest of honor's name. Keep in mind, these kinds of decorations work best for one-day events due to their limited float time and fragility.
16. Oversized Letter Signs
Rather than using the standard yard sign sized letters or balloon sized letters, sometimes, if there's enough space, events utilize large, oversized letters that spell out a message. If you have a lot of space, you can spell out the name of the event or name of the sponsor, but these types of signs are mostly used to showcase a short message or even one word.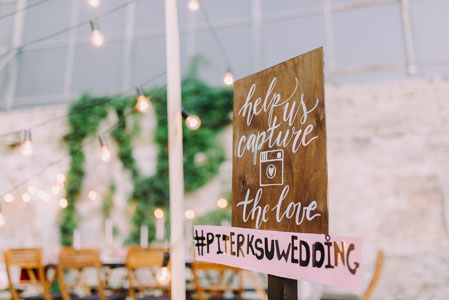 17. Wood Signs and Letters
If you are looking for letters that are more portable than oversized letters and more stable than balloons, using wood signs works just as well. Each letter is made from wood and assembled to spell out a message. Wood is great to use as the material for messages because it can stand up on its own or simply lean against a wall or building.
18. Neon Lights
Neon lights have always been a go-to for stores to get the attention of customers, so why not use them as signage at your event? They usually mount onto a wall or window and are plugged in to light up. What's wonderful about neon lights is that they come in all kinds of colors and sizes so that you can find the perfect one for your event. These types of lights, however, work best outdoors when it's darker out. They aren't the best option for daytime events.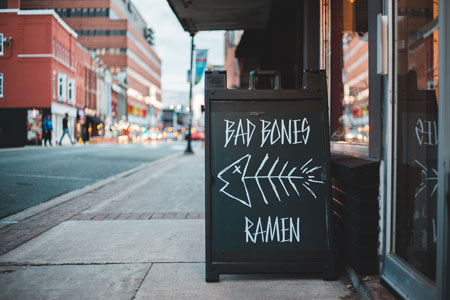 19. Chalkboards and Handwritten Signs
One of the simplest types of signs are chalkboards or dry-and-erase boards. Chalkboards and handwritten signs may not be as fancy as custom-made signs, but they are easy to write on and can be changed. This allows for different messages to suit multiple events. These kinds of signs are typically not very big, so they are better suited for smaller, more personal events or next to a vendor booth.
20. Signposts and Sidewalk Displays
If you have space on a sidewalk to promote your event, there are different kinds of sidewalk displays and signposts that you can use. Signposts and sidewalk signs are typically smaller than large entrance signage but have room enough for event sponsors to include the name of the event, a logo, and other important information. These types of signs don't just have to be on the sidewalk, they are also great as decorations for vendor booths at different kinds of events.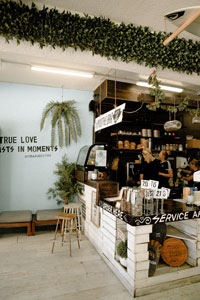 21. Printed Furniture
Many vendors and sponsors turn their furniture into even signage by utilizing their custom printed logo on the tables and chairs at an event. This guarantees that event attendees will be exposed to their brand while eating or sitting down to rest. This type of signage doesn't take up extra space, which makes it convenient for all kinds of settings. Table and chair covers are especially useful because they can be changed out for new prints for different events.
22. Custom Tablecloths
Just like with printed furniture and chair covers, custom tablecloths do not take up excess space as they drape over tabletops to make them more attractive. Tablecloths are great decorations for all kinds of events, whether it's business conferences, weddings, birthday parties, or local fair booths. Many companies that specialize in table covers offer different styles and sizes to suit all kinds of tables.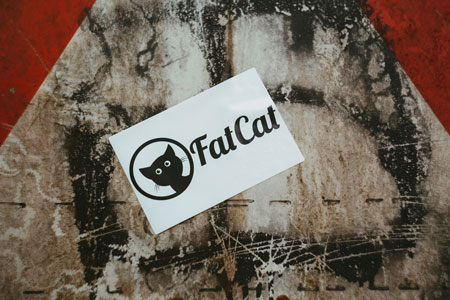 23. Wall and Window Decals
Window decals and wall decals are affordable signage that also don't take up extra space. Wall and window decals are stickers that are applied to the flat surface and removed when the event is over. Many decals are used for branding purposes, so they can be customized to include the name of the event, sponsors, or anything else that you wish to include. The important thing to keep in mind is that the decals need to be temporary and not permanent if you're using them for an event.
24. Car Decals
While setting up decals on walls and windows is popular, events that deal with vehicles, such as parades and car shows, can take advantage of car decals. These are stickers that are applied to rear windows and other car windows to promote an event or business. Instead of stickers, you can also apply car magnets onto the exterior of your vehicle.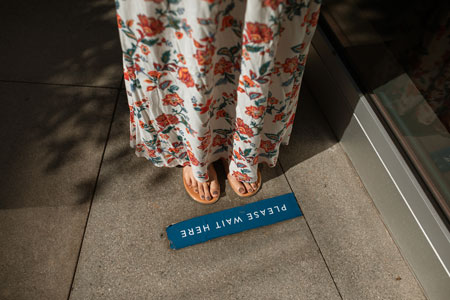 25. Floor Graphics and Decals
Rather than applying stickers to windows/walls or on cars, sometimes an ideal spot is the floor of an event venue or exhibition center. Floor graphics can be added indoors and outdoors to get the attention of guests as they enter or walk through the event. Floor graphics are a great way for promoting the name of the event and any other important information you want to spread to the attendees.
26. Custom T-Shirts
Instead of the classic types of signs, think outside of the box and turn your apparel into signage. Custom all over print shirts are often used at events not only as giveaways to guests, but as uniforms for vendors and employees working there. Tee shirts can be branded with a custom design, business, logo, or the name of the event. This makes them a super-effective event signage solution. Additionally, just like with decals and tablecloths, tee shirts don't take up extra space at a venue.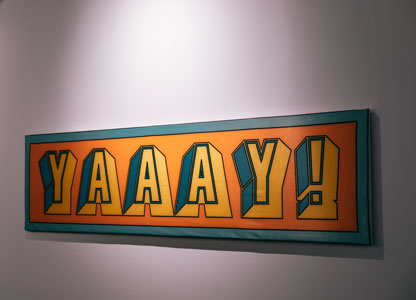 Conclusion
Signage comes in all shapes and sizes. There's a myriad of types of event signage and reasons to use them. This makes signs the most common decoration for public get-togethers. They give the event hosts and sponsors a chance to market the event, act as wayfinding solutions, and serve as advertisements to generate revenue for businesses. With so many options, it's imperative that you find the perfect signs that achieve your business goals and compliment your available space. Think about your event, the attendees, and how they can benefit from signage that is properly placed at your venue. Determine what types of signs you need and what message they should display. These are the most important factors when choosing the best advertising signs for your event.