April 10, 2018
7 Ways To Revitalize Your Trade Show Exhibit
When it comes to revamping your trade show booth so that it looks nice at next year's (or next month's) trade show appearance, there are a number of things you can do to keep your audience coming to your booth again and again. Here's 7 ways to refresh and revamp your trade show exhibit.
7. Inspect Your Trade Show Display Booth
If you want to revitalize your trade show booth, inspect it. Just like your house or your car needs to be inspected, so too does your trade show booth.
As soon as you can (after each event is preferable), check your event booth for wear and tear. This can take many forms:
Broken or burned out light bulbs
Dirty graphics
Damaged hinges or connectors
Any other broken or missing pieces
Check your shipping cases, too! Your cases often end up beaten up from protecting your exhibit from damage on its journey to the event. Make sure you evaluate your cases for damage on the same schedule that you check your exhibits. This way you can repair and replace them on the same schedule, too.
Taking care of trouble with your cases and exhibits early is the best way to avoid major damage later on.
6. Watch For Trade Show Trends
When you attend trade shows, make sure you look around – not just at your potential customers, but at your potential competition, too. What are they doing that you're not? Are more people coming to their exhibit than are coming to yours?
Knowing what trends are active in your niche and how people are implementing them is a great way to keep ahead of the competition. You can:
Adapt to things early on
See how those trends are implemented
Take notes as needed
Being aware of how to properly implement the trends you see going on around you is almost as important as knowing that those trends are surfacing in the first place.
5. Swap Out & Update Your Graphics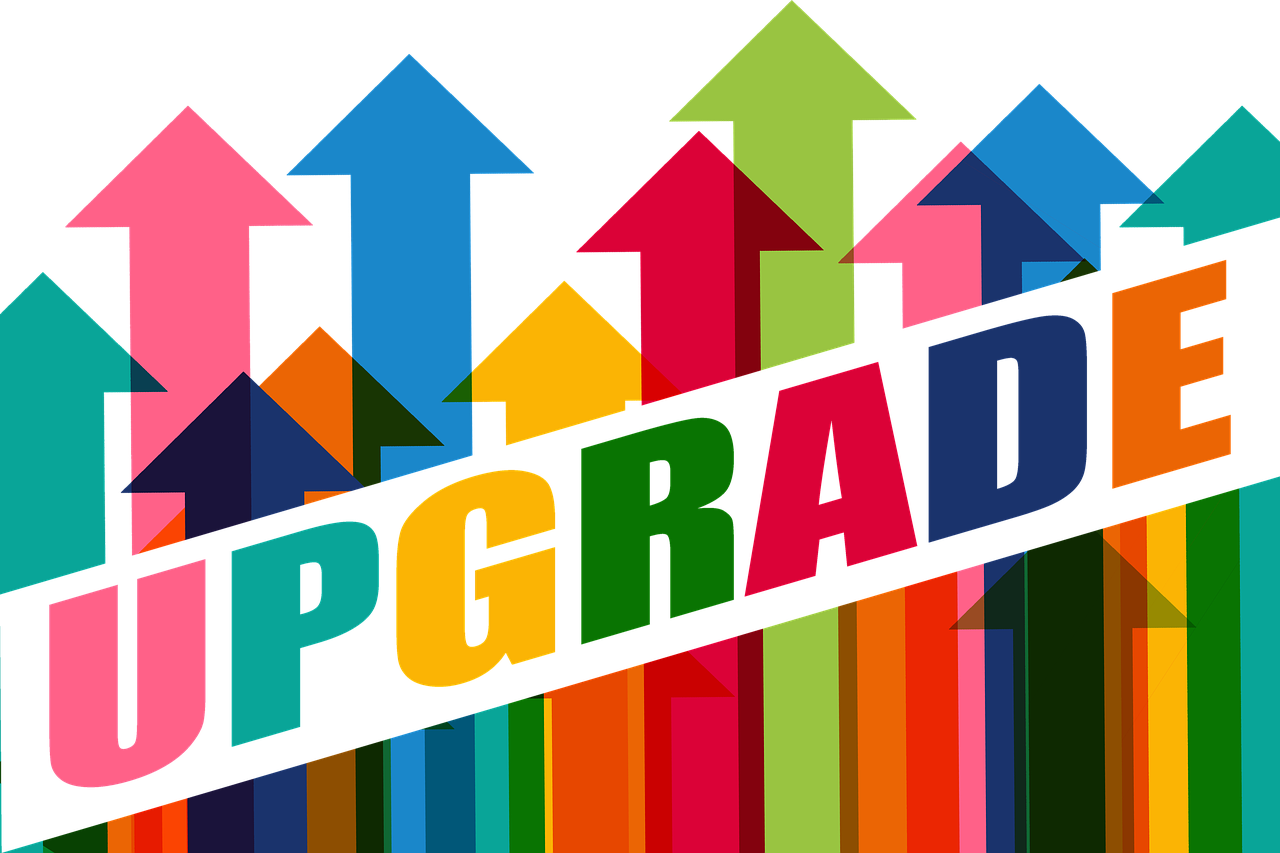 Updating your graphics can help keep your trade show exhibit's design fresh, especially when compared to the cost of investing in a new booth.
It's also one of the easiest and most visually impactful ways to change the look and feel of your company's trade show exhibit. Changing your graphics from show to show can also help you maximize the response to your message depending on what kind of show you're attending or what segment of the audience you're targeting.
If you've made major company changes but don't have the finances for a whole new booth, updating your graphics is your best bet.
Graphics are usually the easiest part of the booth to swap out. It pays to keep things interesting for your potential customers.
4. Upgrade Your Trade Show Exhibit's Functionality
Upgrading the functionality of your booth with touch-screen technology is one of the best ways to get visitors involved with your exhibit. Custom company applications hosted on tablets stationed at your trade show exhibit are a great way for you to provide custom information to your customers.
Other ways to upgrade your trade show display booth functionality include using bits of interactive technology like badge scanning or a customized presentation based on the customer demographic.
Your upgraded booth doesn't have to rely just on technology, either. Upgrading a booth can be as simple as being able to reconfigure your booth or add on modular display sections in order to effectively use your booth space and present a different booth footprint at every event you go to.
3. Light It Up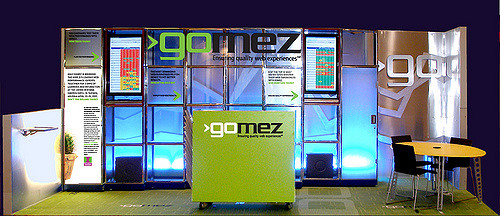 Creative lighting and a memorable atmosphere are the two best ways to highlight your message to potential customers. Much like graphics, lighting transforms your exhibit without a great deal of cost. Lighting technology is always evolving, too – new options like color-changing LEDs and color programming are constantly being introduced.
Not sure what kind of lighting you need? There are a number of different options available depending on the type of display you're using. Many lighting options are available in both LED and halogen configurations, as well.
2. Go Digital
Use visually interesting elements like your website or social platforms to refresh your stale booth and draw the customer's eye. Even something as simple as a slide show of customer/product action shots can get potential customers to stop at your booth and take a look at what you have to offer.
Going digital also offers a much wider avenue when it comes to customer interaction. Event-specific hashtags or pages are one example of a great way for you and your customers to interact throughout the show you're attending.
1. Keep Your Attendees Charged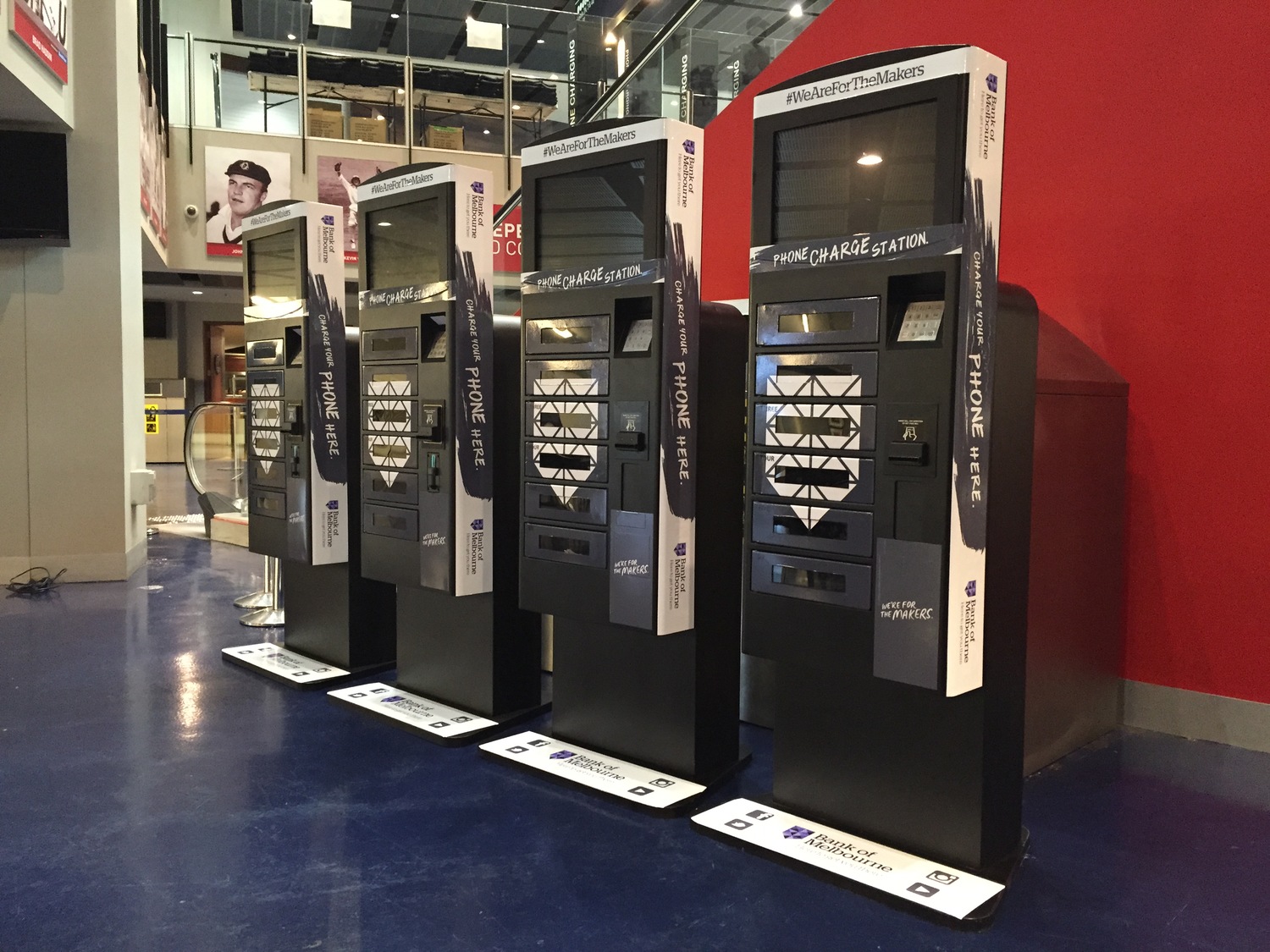 One of the best ways to draw attendees in and turn them into potential customers is to meet their needs. Preferably before they even know about your product. Throughout the day, you may find attendees who desperately need to charge their phones. Offering them a way to top off their battery in addition to your regular services is a great opportunity for you to meet their needs and get them into your trade show display booth.