configurable00

Need help? Hire one of our professional graphic designers at no additional cost!

Choose 'Pay Later' at checkout and receive a free proof
before submitting payment.

Design Online or Upload Template
Create custom products using our online design tool or provided template files.
What Are Fence Banners?
Turn boring chain-link fences into valuable advertising space with our Fence Banners! These mesh banners are extremely popular at sporting events and shopping centers, and are perfect for those who want their business to stand out from the pack. Fence Banners are printed on your choice of fabric or vinyl material, with both materials featuring slits to allow wind to pass through.
Fence Banners Details
Material:
12oz Mesh Vinyl: Perforated weather-resistant & UV-protected matte vinyl
Mesh Polyester: Mesh-like structured knitted fabric with excellent thru-print (3.25oz/yd²)
Satisfied Customers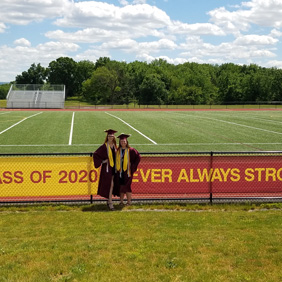 California Residents

Click here for Proposition 65 warning
Frequently Purchased With
Q & A