configurable00

Need help? Hire one of our professional graphic designers at no additional cost!

Choose 'Pay Later' at checkout and receive a free proof
before submitting payment.

Design Online or Upload Template
Create custom products using our online design tool or provided template files.
Mesh Banners Details
Material:
12oz Mesh Vinyl: Perforated weather-resistant & UV-protected matte vinyl
Mesh Polyester: Mesh-like structured knitted fabric with excellent thru-print (3.25oz/yd²)
Who Uses Mesh Banners?
Need a custom-printed banner that can withstand windy conditions? These custom mesh banners are capable of standing strong in a wide array of environments. Since mesh banners, which can also be used as fence wraps in larger sizes, feature openings in the material, wind doesn't harm the banner, but just passes through it. Mesh banners come in fabric and vinyl material options, and we offer a variety of hanging hardware to complete your order. These banners are easily portable and can be taken with you wherever you go. Custom printed mesh banners can be used by a range of different industries, events and venues, including:
Construction companies that wish to conceal a construction site by promoting the final result
Concert and sports arenas to promote upcoming events
Amusement parks to showcase a new roller coaster or other attraction
Aquariums, museums and other educational facilities that wish to showcase a new or upcoming exhibit
Marathons and other athletic venues to showcase sponsors and those who helped make the event possible
Universities that wish to thank a sponsor or recognize a special achievement
Custom Mesh Banner Printing To Your Needs
It's easy to order the perfect custom printed mesh banner from Vispronet. You can select any of our available Mesh Banners by clicking them above and viewing the different layout and configuration options for your custom mesh banner. Vispronet makes it easy to order your custom designed banners to be printed. You'll have the ability to add grommets and other mounting accessories with your banners, so they're easy to hang. Simply use the configuration system by clicking "Proceed to Artwork" on any product page to select the perfect custom mesh banner for your needs.
Satisfied Customers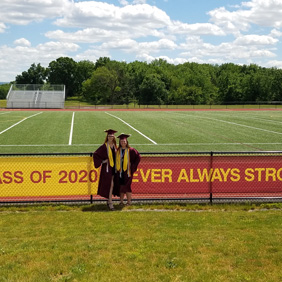 California Residents

Click here for Proposition 65 warning
Frequently Purchased With
Q & A