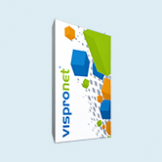 SEG Silicone Edge Graphics
Looking for a custom advertising display without the burden of set-up and tear-down time? Our SEG (Silicone Edge Graphics) line is the latest trend in the trade show industry featuring a pristine look and feel without the maintenance. Silicone strips are sewn around the perimeter of the tension fabric, allowing your print to be inserted into the edges of the frame for a sharp, seamless appearance.
The edges of our SEG frames give your graphics a particularly noble design. Our SEG line is very versatile; they can be used on walls as picture frames, suspended from the ceiling for 360° of exposure, or free-standing for all-around advertising. With our SEG line frames, you can be sure you'll have a design on fabric that won't be wrinkled. Due to the sewn-on silicone edge, removing and replacing prints is simple and effortless. Click a product below to learn more.
back to top
Silicone Edge Graphics (SEG) in various options from Vispronet®


Our SEG framing systems are an elegant way to showcase your brand, your own photos or a one-of-a-kind design. These aluminum frame systems are the answer to the ever-increasing demands on creating innovative, eye-catching advertising. The textile prints are finished with a flat silicone edge strip and are simply inserted into the groove of the aluminum frame. The final result is a tension-free, wrinkle-free display.

The frame is only slightly visible in the background to ensure your design is the focus. Our SEG systems are available as chic wall frames, solid display walls or innovative ceiling-suspended displays. Our aluminum framing system makes an impression due to the elegant combination of a high-quality aluminum frame and a beautiful print. SEG systems are available to order with various ready-to-print designs by Vispronet®.


The Free-Standing SEG Dual Sided 2" is a mobile display wall available in various standard sizes and custom sizes. The stability of these large SEG systems are ensured by sturdy feet. The Free-Standing SEG Dual Sided 2" is particularly suitable for large area presentations at trade shows, events and for advertising campaigns at the point of sale. The aluminum profile allows for two prints, which can feature the same print or different designs.

SEG frames offer a frameless look in the best quality

Vispronet® is the online shop for everyone, from professional designers to those with little to no design experience. Our simple, free Visprodesign® design tool is available for use with our SEG systems. Visprodesign® offers you the ability to upload your own design, or to use our library of clipart, seasonal and themed backgrounds and much more. Design your SEG frame system to feature your graphics, or combine your logo and slogan with elements from the Visprodesign® library. There are no limits to your own ideas.

SEG frames in custom sizes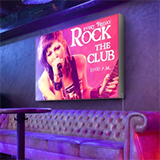 Our SEG systems are available in any size. You can choose a custom size to feature your custom print. These display systems are easy to mount, as the frame profile ships with all mounting hardware. A tongue-and-groove system ensures your design is displayed without wrinkles and can be replaced without the need for tools.

SEG displays produced when you need them

If you need your SEG display in a few days, there's no need to worry. You can choose rush production and expedited shipping options so you can be sure that you'll have your SEG display when you need it. Just choose the appropriate rush and shipping that matches your deadline. Then, you'll have your SEG display in time.