Custom Table Runners
100% Customizable / Made in the USA / Fast 3-Day Turnaround
configurable 0 0
Custom printed solutions in 3 simple steps.

1. Choose from 3 Design Methods
Click the Proceed to Artwork button to choose Design Online, Upload Template, or Free Design Services.

2. Receive & Approve Your Proof
We'll process your artwork within 2 business hours and send a proof for your approval via email.

3. We'll Bring Your Idea to Life
Our standard turnaround time is 3 business days plus shipping with expedited options available.
Custom Table Runners Details
Increase brand awareness for your business and stand out among exhibitors at your next show or event with a customized table runner from Vispronet. Table runners offer a quick and convenient way for businesses to add a custom design or branding to their table display. Choose from personalized table runners in two different styles: All Over Print and Logo print. All our table runners are printed using state-of-the-art dye-sublimation on your choice of standard or stain-resistant polyester fabric.
Parts List:
Custom printed runner with hemmed sides
Material Options:
Display Polyester: Nearly opaque flame-retardant knitted fabric (6.10oz/yd²)
Stain-Resistant - 300D Polyester: Water-resistant, scratch-proof, flame-retardant fabric (6.00oz/yd²)
Coverage Options:
With Back
No Back - 7 inch overhang
Cleaning Instructions:
If your product becomes dirty, machine wash on delicate setting with cold water and hang to dry.
Specifications
With Back Print Sizes
No Back Print Sizes
Logo Print Sizes
24in x 88in
36in x 88in
48in x 88in
60in x 88in
72in x 88in
24in x 66in
36in x 66in
48in x 66in
60in x 66in
72in x 66in
18in x 21in
30in x 21in
42in x 21in
54in x 21in
66in x 21in
Custom sizes are available upon request. Please contact our customer service team by phone at 877-822-0201 or by email at info@vispronet.com
---
Choosing Your Print Style
No matter which style of our custom table runners you choose, you want something that best complements the space you're in. Our all over print style allows you to design the whole surface of the runner with your unique design or branding. Our logo printed table runner gives you the ability to center your logo on the runner and match it with your choice of over a dozen background colors.
All Over Print
Logo Print

---
Find The Perfect Size For Your Display
We offer multiple sizes so can find the ideal match for your table display. For table runners that have back coverage, we offer sizes ranging from 24" x 88" up to 72" x 88". For runners with no back coverage, there is a 7" overhang. No back coverage runners are available in sizes ranging from 24" x 66" up to 72" x 66". If you need a custom size to fit your table, we've got you covered there too. Contact our custom service department by either calling 877-822-0201 or emailing info@vispronet.com to place your order.

---
 Satisfied Customers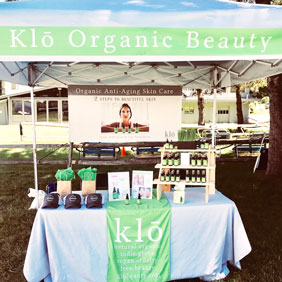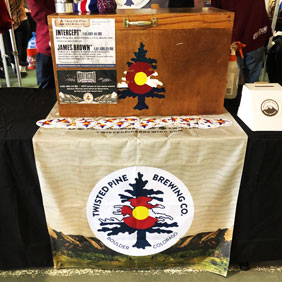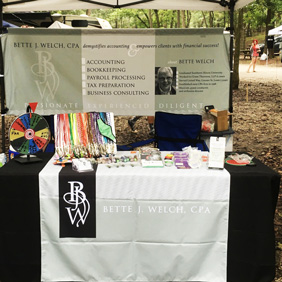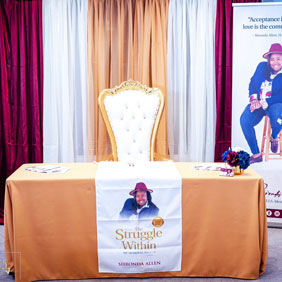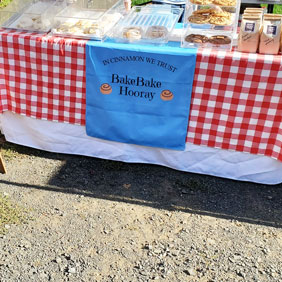 ---
Frequently Asked Questions
General
What is the turnaround time?
Turnaround times for our customized table runners are typically 3 business days plus shipping. We offer expedited production and fast shipping options if you need your runner in a pinch.
How do I design my table runners?
We offer three easy methods to design your custom table runners: Design Online, Upload Artwork Template, or our Free Design Services. Each artwork submission is checked by our pre-press team for any errors or issues. We will email you a final design proof for your approval before we begin producing your order.
What is the difference between "With Back" and "No Back" Coverage?
Our "With Back" option includes a table runner with a back and front included. This means the branded table runner will hang off both sides of the table evenly. This is great for events where both sides of the table are open to guests.
The "No Back" option does not include a back. This is best for applications where only one side of the table is open to guests. This is commonly used when the table is up against a wall, or if there are people sitting on one side of the table.
Materials and Durability
What material are the printed table runners made from?
The customized table runners are made from our durable, premium polyester materials: display polyester, stretch display polyester, or 300D polyester. These high-quality materials are wrinkle-resistant, flame-retardant, and carry a very slight stretch. These materials are perfect for a range of applications from trade shows to church events.
Maintenance and Storage
Are these runners machine washable?
Yes, our table runners are machine washable. Machine wash on a delicate cycle or hand wash with cold water. Tumble dry on low heat or hang dry. Do not use any bleach or harsh chemicals as these may ruin the finish.
California Residents

Click here for Proposition 65 warning
Frequently Purchased With
Q & A
Custom Table Runners Reviews