March 6, 2018
10 New Jersey Trade Shows You Need To See
TAccording to the Tradeshow Network, New Jersey has over two dozen different trade shows throughout the year. Here's 10 you need to see before the year's over (and one to get you into next year).
10. Metropolitan New York Shoe Show
| | |
| --- | --- |
| Location: | Secaucus, NJ |
| Date: | March 07 – 08, 2018 |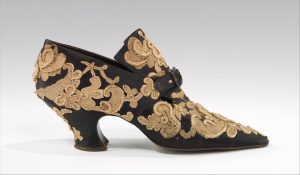 Possibly the smallest show on our list at around 1000 people, the Metropolitan New York Shoe Show nevertheless has one of largest reaches in its industry. Brands represented include Steve Madden, Adidas, Kenneth Cole, London Fog and others. This year's event takes place at the Meadowlands Exposition Center in Secaucus, New Jersey. The show starts at 9 AM on Wednesday, March 7 and closes out a 7 PM that day. The second day, Thursday, March 8, opens at 9 AM and closes out at 6 PM. Over 600 different brands are expected to showcase over those two days, taking over the 135,000 square foot show space of Meadowlands Convention Center. If you'd like to register for the March show, or pre-register for their other events, you can do so on their website.
9. SupplySide East
| | |
| --- | --- |
| Location: | Secaucus, NJ |
| Date: | April 10 – 11, 2018 |
Billed as the East Coast's leading ingredient and solutions trade show, SupplySide East is designed to bring brands together with ingredients and formulas that will drive them forward. SupplySide East showcases 5000+ ingredients and solutions during its two-day run, including items from over 200 different industry solutions providers,. Attendees are invited to network with leading health and nutrition professionals from across the globe, including event sponsors such as Gelita and the American Botanical Council. Good manufacturing practices (GMP) training, sponsored by the NSF, is also offered from 8 AM to 5 PM on April 9th and 10th. Register for SupplySide East here.
8. Atlantic Builders' Convention
| | |
| --- | --- |
| Location: | Atlantic City, NJ |
| Date: | April 10 – 12, 2018 |
Hosted at the Atlantic City location of the Golden Nugget hotel chain, the Atlantic Builders' Convention is the largest building industry trade show in the northeast United States. The event features an overview of affordable housing, educational events, and the standard exhibit show experience. Educational courses at the show include legal and regulations courses, case studies, engineering practices courses and courses in the use of social media as it relates to generating and nurturing leads. Attendees include Capital One, Colonial Marble, Audio Cafe, and GE Appliances. If you're interested in registering for the Atlantic Builders' Convention, you can do so here.
7. Design2Part
| | |
| --- | --- |
| Location: | Secaucus, NJ |
| Date: | April 18 – 19, 2018 |
Held at the Meadowlands Exposition Center in Secaucus, New Jersey, the Design2Part show's whole mission is to help put suppliers and manufacturers in contact so that they can solve each other's problems. Featuring over 300 categories, including 3-D printing, PCB assembly, packaging and general fabrication, the Design2Part show helps manufacturers find quality suppliers and solve their manufacturing problems while at the same time networking with others in their industry. If you want to register for the Design2Part show, you can do so here.
6. Abilities Expo
| | |
| --- | --- |
| Location: | Edison, NJ |
| Date: | May 04 – 06, 2018 |
While most trade shows are focused on sales and catering to a certain section of the market, the Abilities Expo is a little different. For nearly 40 years, the Abilities Expo has been a one-stop source for disability products and services. Designed for people with disabilities, their families, healthcare professionals and others, the Abilities Expo features workshops, events, and possibilities. Workshop topics include accessible travel, the benefits of medical cannabis, the basics of accessible home design and more. If you'd like to register for the Abilities Expo, you can register for free here.
5. Expo East Trade Show
| | |
| --- | --- |
| Location: | Atlantic City, NJ |
| Date: | June 11 – 13, 2018 |
Put on jointly by Promotional Products Association International (PPAI) and the Specialty Advertising Association of New York (SAAGNY), Expo East is billed as the largest promotional products trade show in the Northeast. Events at Expo East include workshops, booths and education opportunities such as Customer Service Training 101, Safety Program Best Practices, and even classes on how to develop a marketing plan. The product pavilion showcases the most sought-after products from the last year, including green products, products made in the USA, and express shipping solutions for products that need to be sent out within 72 hours. Registration rules for Expo East are listed here — however, Expo East is closed to the general public.
4. Police & Security Expo
| | |
| --- | --- |
| Location: | Atlantic City, NJ |
| Date: | June 26 – 27, 2018 |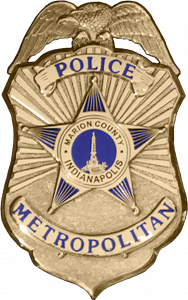 Hosted at New Jersey's Atlantic City Convention Center, the Police & Security Expo is the industry's longest-running product-based showcase. The expo has over 750 exhibits on display, including including seminar programs and product demonstrations. Exhibitors include Dell, D.A.R.E. America, EOTech and FN America. Attendance is open to law enforcement, security personnel, emergnrcy services and others. Register for the 2018 Police & Security Expo here.
3. National Business Media Show
| | |
| --- | --- |
| Location: | Secaucus, NJ |
| Date: | August 23 – 24, 2018 |
The National Business Media Show is one of the largest engraving and printing trade shows in North America. The list of exhibitors includes manufacturing companies, outfitters and apparel companies, engravers, printers and even other organizations such as PPAI. Buyer interests include commercial signs and banners, digital printing and finishing, heat-applied graphics and more. Registration is available at the show itself.
2. Kosherfest
| | |
| --- | --- |
| Location: | Secaucus, NJ |
| Date: | November 13 – 14, 2018 |
| Attendance: | 6350 |
Held at the Meadowlands Convention Center in Secaucus, New Jersey, Kosherfest is billed as the world's biggest event for kosher business. Workshops and classes include best practices for kosher supermarkets, trending foods in the kosher industry, and even how to design a menu to avoid food waste. Exhibitors include American Express, Bagel Bites, the Chicago Rabbinical Council and others. Interested attendees and exhibitors can registor for the show on Kosherfest's website here.
1. The Pool & Spa Show
| | |
| --- | --- |
| Location: | Atlantic City, NJ |
| Date: | January 29 – 31, 2019 |
Powered by the Northeast Pool and Spa Association, the Pool & Spa Show brings together over 10,000 attendees in the pool and spa industry for three days of education and exhibits. New education items this year include tile setting and coping, but there are 80+ sessions spread out over the three days. Exhibitors include pool and spa magazines, hardscapes companies, pool covering companies, heating systems manufacturers and many more. But don't just take our word for it — check out their video below:
Show badges can be registered here.