November 9, 2017
Trade Show Marketing Tactics to Increase Your ROI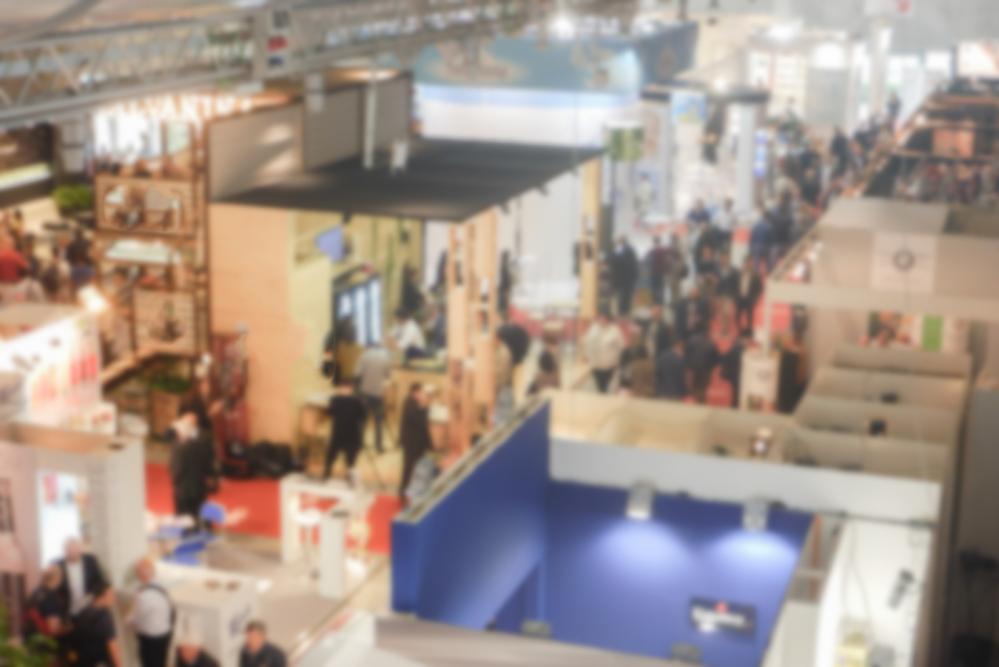 Trade show exhibits are one of the most lucrative ways to market your product within your niche and generate new business leads. If you want your business to garner the success you feel you deserve, trade show participation is a must.
However, it is by no means an easy thing to accomplish. Gone are the days where you can simply book a table, set up a few pens and hope people will show up at your booth to discuss your business.
Trade show exhibits now require a considerable amount of investment both in terms of money and effort.
To secure a successful presence at a trade show exhibit that directly results in an increased return on investment, you have to follow certain trade show marketing tactics.
Some of the trade show marketing ideas utilized by the most successful of seasoned exhibitors are listed below:
Plan Ahead
If anyone were to ask us for one trade show marketing tip that trumps all the others, this one would probably be it. Planning ahead of time is by far the best thing you can do for yourself as a businessperson hoping to boost return on investment. If you're thinking of partaking in a trade exhibit that's a year away, now is the time to start planning.
You have to begin with outlining a budget as a guide for just how extravagant you can be when planning your pop up trade show display. If you don't have a clear definition of what you're investing in, the chances of you securing a profitable return on that investment are slim to none.
Do Your Research
Once you've planned for the trade show, you can proceed to the research phase, where you find reviews and research the booths in areas with the most foot traffic. Consider booth displays and find out about the trade show attendees so that you can secure business meetings well ahead of time. You also have to pay attention to logistics, travel expenses and the possibility of your availability during the trade show itself.
A pro trade show marketing tip is to research sponsorship and speaker opportunities for your exhibit as well. If you work diligently, you can score sponsors to fund your attendance and partake in many speaking engagements to further promote your business.
Have a Well-Prepared Team
The most successful exhibitors are ones that can generate leads regardless of the size of the convention. The key to such an exhibitor's success lies not just in his or her business acumen but also the strength of the team that is prepared for the trade show day.
At a trade show, there is only so much time you can spend with a visitor that walks up to your booth. It is up to employees to converse with them in such a way that they are not only able to assess the business needs of the visitor, but to offer them your services as solutions to said needs.
Employees need to be trained to effectively interact and engage with the customer and collect their contact information so that they can be followed up with at a later date. The ability of an employee to ask questions and garner accurate answers is what is most important for a successful trade show. As an employer, it is your job to hone the skills of your team so they are prepared for any eventuality.
Invest In Advertisements
Apart from the team that represents you and your business at your trade show booth, another effective trade show marketing tip to increase your return on investment is to have a good-sized budget to spend on ads. To ensure that your trade show booth has as much foot traffic as possible on the day of the event, invest generously in advertisements. That's not to say that you should just print a few pamphlets and pass them around town: we suggest you strategize your advertisement investment. Place advertisements on the trade show's website or event programs, set up contests and events, place retractable banners in and around the venue – anything you can do to pique a customer's curiosity and tempt them to visit your booth.
Utilize Social Media to Maximize Footfall
To increase the chances of maximized foot traffic at your trade show booth, it is essential that you promote the event well before time. While traditional media marketing methods are a great means of advertising your presence at the exhibit, it is digital marketing via different social media platforms that makes all the difference these days. Utilize all the social media avenues available at your disposal.
Create hashtags to follow on Facebook and on Twitter, upload and share photographs during the planning stages to keep your customers interested, promote your presence to your existing leads via direct email or mail, share photos of the booth as you set it up, and be sure to create buzz about whatever event/quiz/contest/giveaway you are hosting at your booth to make sure that people show up.
Follow Up with Your Leads Post Trade Show
While conducting preliminary business meetings at the event itself with potential clients is a sensible trade show marketing idea, that alone is not going to result in a profitable return on your investment. To make certain you recover and earn on your expenditure at the trade show, it is essential you reach out and keep in contact with the leads you generated at the event in the days following it.
If you wait too long to follow up with your potential customers, chances are that they have already arranged deals with alternate vendors, leaving you with losses instead of any gains. As soon as you return from the event, create a campaign that contains relevant information pertaining to each individual client and send it out to the attendees.
The sooner you do this, the better chance you will have of a positive response. Your quick outreach will not only show leads that you are interested, but that you are dedicated and driven – everything you need for a positive and lasting first impression.
In our considerable experience in the industry, we've almost always have had successfully profitable trade show exhibits. Be sure to utilize the above-mentioned marketing tips to boost your trade show ROI.
Looking for more tips? Check out Huffington Post's "15 Trade Show Booth Success Tips".