February 22, 2018
Trade Show Booth Games To Attract Customers
Unfortunately, it's become an all-too-common reality for exhibitors where they spend months planning, budgeting and executing the best trade show program possible and still no one stops by their booth. One of the best ways to help drive traffic to your booth and create more opportunities to engage with potential customers is to set up some trade show booth games or give away some good prizes.
In this post, I'll outline some of the best ways you can run a game or contest and pass along ideas for prizes that you can hand out that will keep your guests wowed.
Getting Started
Contests and trade show games are a great way to entertain not only your fellow exhibitors, but attendees, too. However, there are some basics you need to have down before you can get to the fun and games.
Use The Pre-Show For Promotion
When it comes to running a game or contest, you need to promote it before the actual event – you can't rely on just word of mouth on the day of to spread the news around. So how do you promote your booth content before the trade show even begins?
Before anything else, check with event organizers (possibly even while you're registering). Ask them if there are any pre-event opportunities to advertise your activities, like a show book or event newsletter.
Do social media research. See if there's an official event hashtag – they're one of the best ways to reach potential attendees. Coordinate your social media efforts between Facebook, Twitter and LinkedIn so that you're posting early and often, but not enough that you're considered spammy.
Depending on how far in advance you've started to advertise your show activities, you can send out an email blast that lists out all of your in-booth activities. This is also a great way to catch up with current clients and see who will be at the show.
Make Sure Your Games and Contests Engage Your Customers
Your trade show booth games and activities will work best when the customers that stop by are active contestants rather than passive participants. Here are some tips for getting your customers engaged and keeping them engaged:
Make sure you have someone to introduce the game, introduce your contestants, make announcements, and overall just to engage with the audience. This can be you or just a member of the staff – all that matters is that you have someone playing the role of host.
When it comes time to create your games and contests, make sure at least some of them involve or revolve around contestants interacting with your company, product or service. Trivia is a great one for this.
If possible, connect your games and contests to your brand's theme or to your trade show campaign. Having a single dedicated "campaign" makes planning both your pre-show and in-booth content that much easier.
Provide popular prizes that recipients will actually use once they leave the trade show. Some popular and long lasting promotional items include personalized tote bags, custom can coolers, and customized magnets. These promotional items will showcase your brand in a professional manner, and are less likely to be thrown away, offering your business a long term advertising vehicle.
Fun Trade Show Booth Games
Now that we've got some of the basics nailed down, we can take a look at what kinds of activities you and your brand can use for engaging your customers. Here are some of the most popular game ideas for you to use at your next event.
Prize/roulette wheels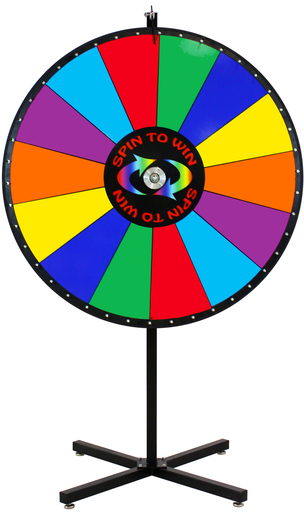 Prize wheels are probably one of the most popular ways to draw people to your booth. They see a big, colorful wheel, and they know that there's a chance that they can win a big prize.
However, no matter if your participants win or lose, it's important that they both feel good after they finish playing and that they remember our brand after the show is over. Consider giving out small prizes for everyone who decides to step up and play.
When you set up your prize wheel, make sure you include at least one grand prize, like cash, a gift card, a piece of technology (like a tablet), or a trial of your service or items.
If you don't feel like using a prize wheel, a plinko board is a solid alternative, but they can take up a lot more space than the traditional prize wheel.
Trivia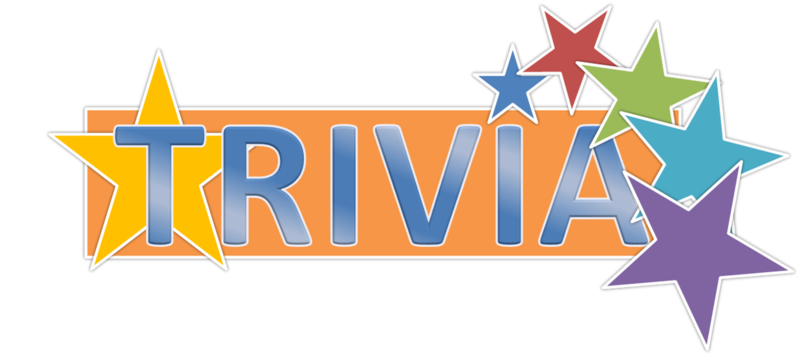 No matter where you are, everybody loves trivia. And if you can pattern your game off of a crowd favorite like Family Feud or Jeopardy, so much the better. When it comes to questions, make yours specific to your business or industry. Not only will the information that they learn stick with your contestants long after the trade show is over, but spectators will able to learn about your company as they watch other contestants compete.
Counting games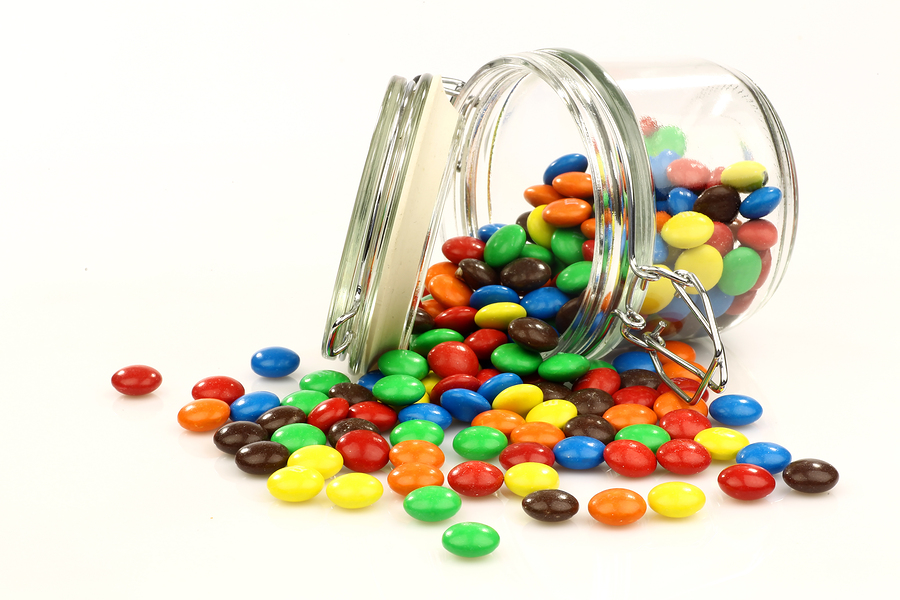 Counting contests are a classic when it comes to trade show booth games and a great way to generate leads for your sales team, to boot.
To set up this classic, simply fill a clear container with marbles, balls, jellybeans or something that relates your company or industry (for example, a golf ball company might fill it with tees). If you can't find something that relates to your company or industry, consider getting something with your company logo printed on it as a way to better re-enforce your brand messaging.
When it comes time for people to mark down their guesses, have them do it on the back of their business cards. This will give you their contact information and enable your sales team to follow up with them as a potential lead.
Raffles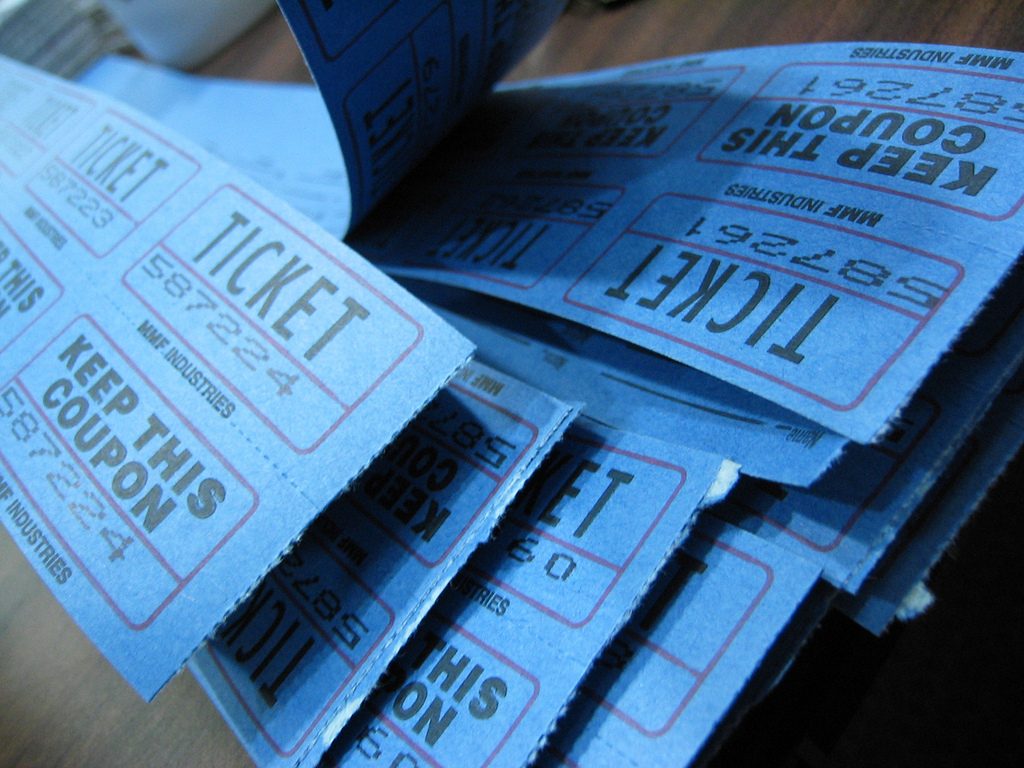 Raffles are another of the classic trade show booth games, and they take even less effort to set up than a counting game, but offer much more potential reward.
To set up a raffle, first choose an adequate prize. For example, if your company is a restaurant, offer to cater lunch for a party of five or ten. Once you've chosen a prize you know your attendees will go after, have them write down their contact information on provided cards (or, even better, as them to put in their business cards). Whichever option you go with, you'll be provided with a glut of contact information from interested parties and businesses, all of which can be used for lead generation by your sales team.
What are good prizes for trade show games?
After you've read through the last two sections, you should have a good idea of what games and contests you want to try at your next trade show outing.
But you're probably wondering: what are good prizes for my trade show booth games?
Well, it depends on what you're trying to do with your prizes.
If you're looking for something that's easy, consider a simple cash prize. After all, cash is the king when it comes to prizes. However, handing out a cash prize does have its downsides – unlike some of the other suggestions on this list, cash prizes have no lasting brand exposure and no real way for the winner to link it back to your company.
A free trial of your service (or a supply of your products) is valuable like cash, but also relevant to your audience's interests. It enables people to sample your product and helps turn them into potential leads.
Another popular option is offering branded promotional items. Promotional items are excellent at spreading brand awareness and are not as expensive as you may think. Compared to alternative advertising and marketing campaigns, handing out promotional items is a cost effective way to spread brand awareness and inform possible customers of the products and services your business offers.