April 5, 2018
Which Trade Show Products Are Best for You?
Not all trade shows are the same – which, if you've been to a trade show or two, shouldn't really come as a surprise. However, if this is your first trade show experience, you want to make the most of it, so it pays to know the pros and cons of each of the trade show display products in your arsenal, and where each would excel.
Table Covers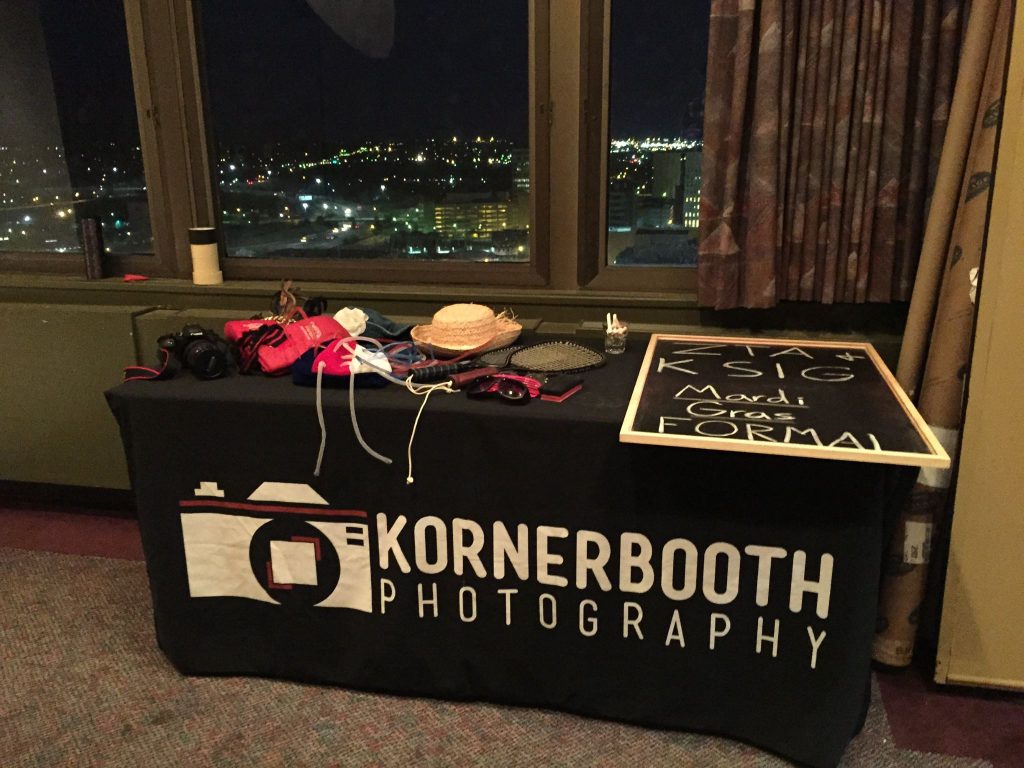 When it comes to exhibiting at a trade show, product fair or exhibition, you want to make the most of the space you have available, and table covers let you do that. One of the most quintessential trade show marketing products, sometimes a table and its accompanying table is all you need (and in some places, all you get) for a proper trade show booth.
Table covers are great for companies that are just starting out on the trade show circuit or as one of the centerpieces of a large trade show booth. They're easy to use, easy to maintain and affordable, too – but they do have some drawbacks:
They're not as visually appealing as other options, especially with the rise of bespoke booths at events like the Consumer Electronics Show.
They can get dirty easily, especially if you have a model with leg pockets or one that stretches to the floor.
Still, if your company is looking for a way to better promote brand awareness, a table cover is the way to go. A well-dressed table is the perfect place for your company to engage with its customers, whether that engagement consists of giveaways, handouts, samples, or other kinds of promotional merchandise.
Banner Stands
There are several different types of banner stands that exist out in the wild, but all of them have the same or similar purposes: showcasing your company, its brand or its products at any event you attend. Designing a banner stand can be hard to get right, but once you do you'll notice the plethora of uses that they have.
Banner stands can be used as a point-of-contact to usher customers to your booth, as a price listing next to a point-of-sale, or even just as a way to present relevant information to your clientele. The size of banner that you use depends entirely on your advertising needs. If you need something that can be used to advertise all by itself, go with the larger size. However, if you're using your roll up banner as a complement to other advertising products, it's best to go for smaller sizes.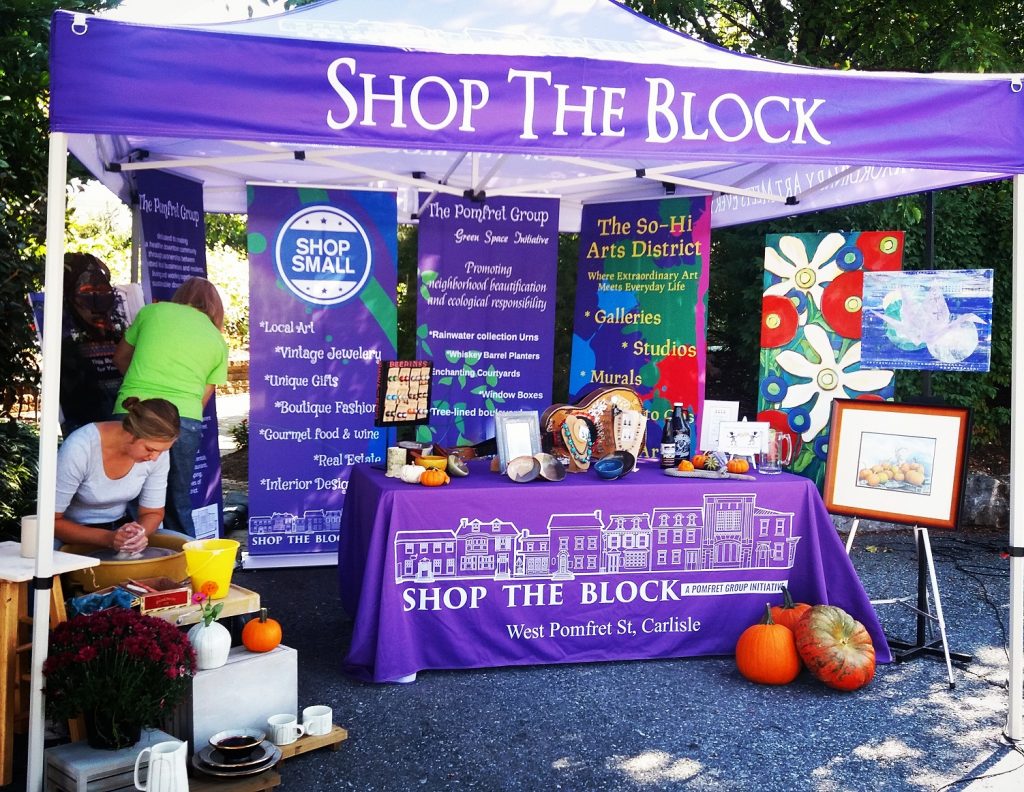 You can even pair your retractable banner stand with other advertising products. Everything from table covers to pop up displays to promotional seating can be used alongside your roll up banner to help liven up your trade show experience.
However, one of the big downsides to using banner stands as part of your advertising is that it can be hard to measure their effectiveness. Because of this, one of the best ways to use them is to give each banner a different message – this way you know which banners impacted your audience the most.
When it comes time to pack up your banners after the trade show is over, consider the following:
How did you place your banner? Did your custom trade show banner generate a good amount of foot traffic? Could you place it in another area to benefit from the maximum amount of footfall possible?
Is your marketing collateral consistent with what's displayed on the banner? Do your brochures match up? How about your employees' sales pitches?
How many inquiries did it generate? Were people asking about your products because they saw your banners?
Asking yourself these questions is a great way to start measuring and maximizing your ROI at your trade show appearances.
Event Tents
Great for use as promotional trade show tents or as a base of operations when advertising outside, event tents are a great way to boost brand visibility for you and your company.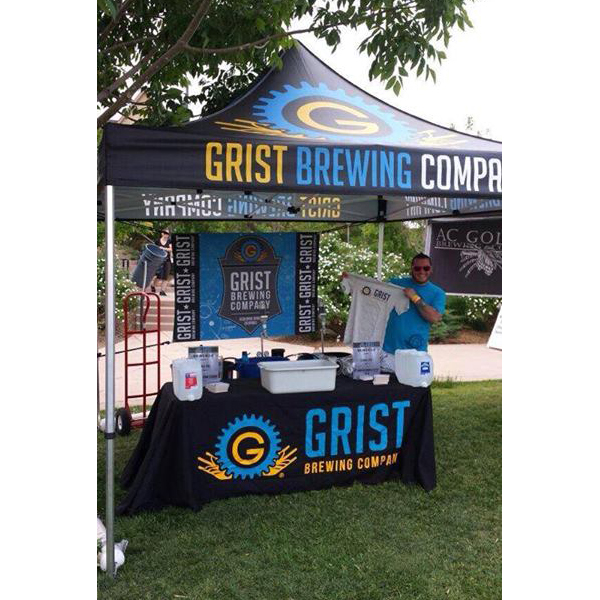 Tents are a great outdoor marketing tool because they're UV-resistant, scratch-resistant and waterproof. Many tent suppliers feature both logo and full-color custom printing, plus custom hardware and accessories, including:
Walls
Banners
Flags
Drapes
Awnings
Flooring, lights and cases are available as well. There are huge benefits to using event tents as part of your trade show marketing arsenal. Displaying an event tent outside your place of business is a great way to promote a sale or event.
When you use an event tent, clients come to you, not the other way around. The all-over design of a pop up event tent is great for attracting customers, especially at outdoor events like street fairs.
Feather Flags
Feather flags make your message visible. There's a whole host of reasons you would use one as part of your advertising campaigns. A wide number of industries use feather flags, including:
Real estate
Retail
Bars & restaurants
Schools
Feather flags are incredibly versatile. Many manufacturers offer 6+ styles of print, all of which mount on the same hardware. This way you can switch up your print and feather flag style as you go from show to show.
However, there are two main downsides to using feather flags as part of your trade show setup:
Some cities and towns do not permit businesses to display or fly feather flags outside.
People display feather flags outdoors, so indoor use is limited.
Banners
Using custom banners is a great way to guarantee customer attention for your business or your brand.
Most custom banners are available in a wide variety of materials, including vinyl, fabric and mesh.
Mount your banners to different hardware options, too. Turn a simple vinyl banner into a fence wrap. Make a pole banner to be strung up over streets and down sidewalks. While banners are great for when you need an affordable advertising solution, they do have some drawbacks:
They're primarily designed as 2D advertising, so they may not look as nice as other, 3D options
Different material options mean you need to know what you're printing on and how it will react to the environment
Pop Up Booths
Pop up booths are a great way to create a professional trade show experience for your company and your customers. Displays and booths are offered in a number of different sizes and styles:
Straight
Curved
Silicone-edged
Stretch
Backdrop
Backlit in both straight and curved.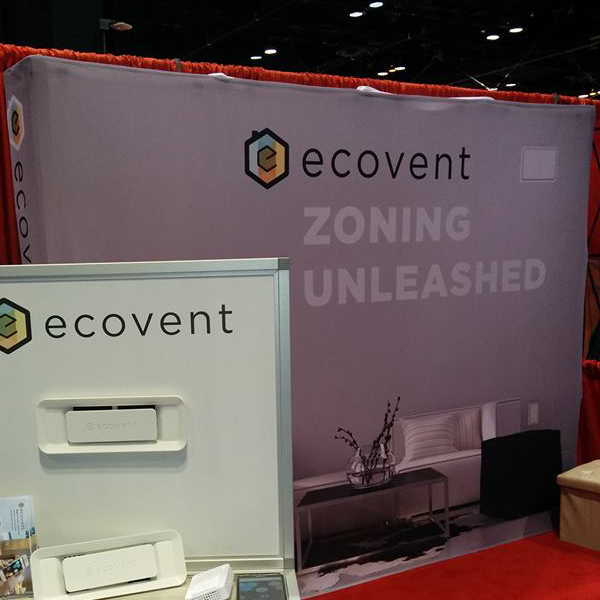 Adding new prints is easy, too: most displays attach their prints with hook-and-loop adhesive. All you have to do is peel off one print and attach another. However, pop up booths and other, similar displays do have some drawbacks. Depending on the size of booth you get, they can be heavy and cumbersome. Setup may take more than one person. This may be a challenge depending on the size of your booth staff and how many items you set up.
Tabletop Displays
Tabletop displays are a great way to maximize your use of available space in order to give your company a proper promotional presence. Design the display you want, then custom-print your logo on any one of our high-quality fabric options.
When it comes to creating prominent advertising displays, a tabletop display is one of the most unique marketing tools out there. The sheer number of different options means that you can find a tabletop display that will fit your table no matter what size and style you're doing. However, tabletop displays do have one big drawback – you have to have a table!