May 8, 2018
Planning a Trade Show Checklist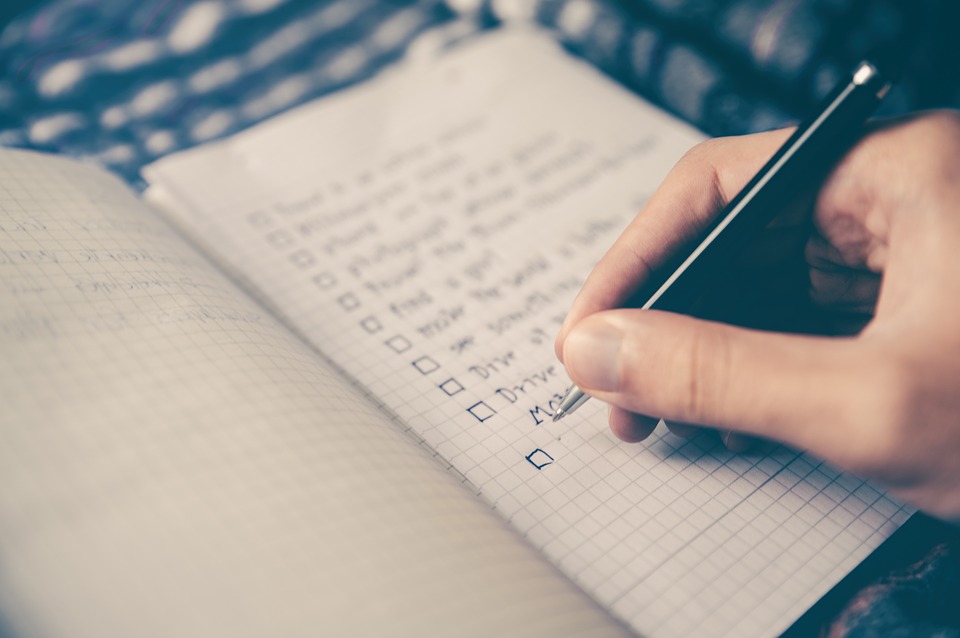 Breezing past your deadlines with time to spare depends on having a great trade show checklist. Many companies nail the logistical part of the checklist, but let their marketing lag behind. When they start playing catch-up, they end up being flooded with deadlines.
So how do you stop the inevitable rush of deadlines? First and foremost, don't get distracted by the "whats" – instead focus on the "whys": that is, the marketing side of things. Plan out the marketing items you need for your next show, but be wary of turning a "why" into a "what." Don't frame it as "I have to design a marketing message for my company's trade show booth" – this turns it into a chore. Instead, phrase it as "why is this my company's marketing message for our trade show booth?" Phrasing it this way will let you deep dive into exactly what kind of message you're leaving your customers with.
When it comes to planning out your marketing items and objectives for an upcoming show, it's best to have a month-to-month plan. This way you know clearly what has to be done each month without overwhelming yourself. If you're not sure how to plan a trade show checklist, reading ours could benefit you greatly.
6 Months Out:
Set your objectives. Put together a list of the top three objectives you want your trade show program for next year to accomplish.
5 Months Out:
Set your budget. Adjust your budget based on the objectives you set a month ago, your current finances and any opportunities that you think might pop up. Your budget is the biggest part of your trade show plan – it's what everything else hinges on, so make sure that you have a good handle on it before you go forward.
Calculate your return on investment (ROI). After creating your budget, make sure to clearly and precisely calculate your return on investment. This is especially helpful if you have attended the show before, as you can make a plan to built on your successes from the previous year. This is a very important aspect of the trade show checklist.
Choose the trade shows you plan to go to. Take a look at a trade show schedule like the one put out by the Trade Show News Network. This will let you make a list of what shows are the best match for you in terms of target market.
Evaluate and revitalize your trade show booth as needed. Review your current trade show pop up display. Does it still let you achieve your marketing objectives? If so, keep it. Otherwise, build a new one. If you're building a larger exhibit, you probably want to move this to the 6-months-out step. If you have a pop up booth and are looking to use it in multiple shows, read our blog post about revitalizing your trade show display. There are many different styles of pop up booths, so do your research to figure out which will best work for your business.

4 Months Out:
Research technology. There are more than a dozen trade show apps out there on the market, useful for everything from communication to marketing, social media and lead capture. But that's not the only technology you should be researching: the rise of tablets means that they are rapidly becoming a standard piece of trade show tech, and knowing how to use them means that you'll only benefit. You can even keep a copy of your trade show checklist on it so you don't lose it.
3 Months Out:
Review the show's site. If the show has a web page, review it. Make sure you know exactly when it's going to take place, where it's going to take place, and where your booth is going to go. Many trade show sites have accounts that you can sign up for that allow you to choose where your booth is going to go – use them. You don't want to get to the show and have nothing left but the dregs.
Create your promotions. Promotions are a big part of your trade show marketing plan – they help your booth staffers engage attendees and bring in a greater number of qualified leads to your booth. Some promotional items include tablecloths, banner stands, pop up booths, flags and signs. Custom tablecloths with your brand or logo are very popular, as well as banner stands to set beside the table. Custom tablecloths help display your brand to show goers, as well as add some flare to your table and booth. Banner stands are great at displaying short and succinct bits of information that would be beneficial for the show attendee to quickly see and digest.
2 Months Out
Order your promotions. You're sending out promotional items before the show, so select and order those materials now – some can take over a month to be made and printed.
Get your booth literature designed. The development time for a brochure can vary, but plan on 3-4 weeks. This is just for the design, writing, revisions and approval – it does not include the time it takes your brochure to get from the printer to your literature display.
Choose your staffers. Finalize who you want beside you when you're at the show.
Order your uniforms. If you're providing shirts, pants or any other sort of uniform, order them after you've chosen your booth staff. This way you know everyone's size and can order uniforms accurately.
Arrange your travel. Purchase hotels and flights for you and your booth staff before rates go up. Book your flights at least 25 days in advance, but not further out than 150 days (or about 5 months) – that's when the discounts start. Reserve hotel rooms within 90 days.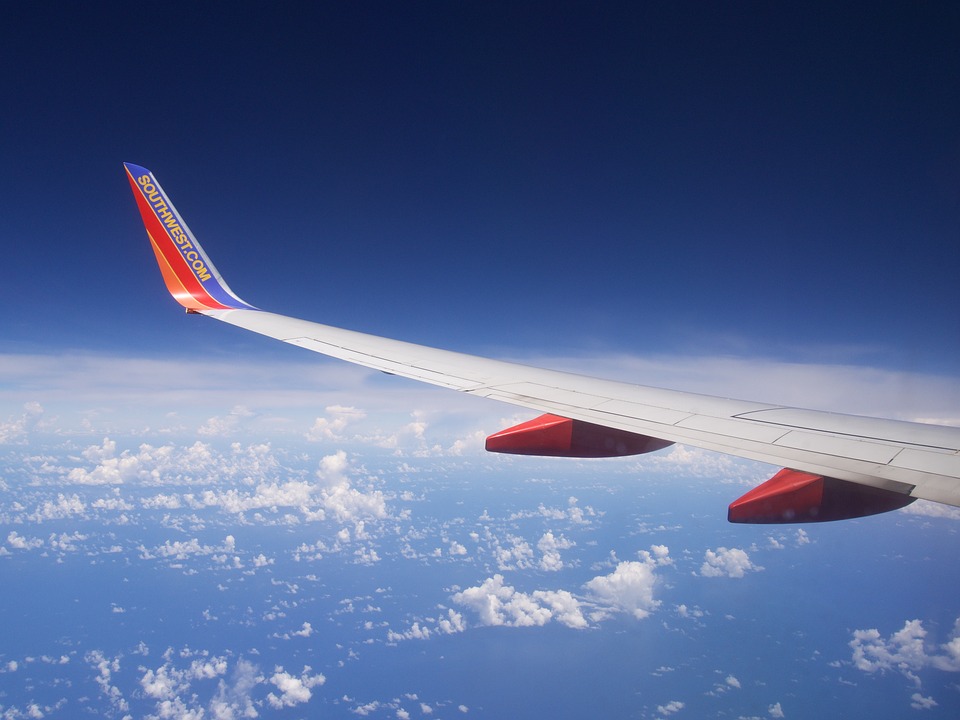 1 Month Out
Send out the promotional items you ordered last month.
Get your booth literature printed. Most of the local printing companies will take about a week (5 -7 business days) to complete your print job, so factor this into your trade show checklist.
Ship out your exhibit.
Train your booth staff. Set up meetings with your booth staff to train them on your main clients and products.
2 Weeks Out
Verify that your trade show display has arrived.
Go through your trade show checklist thoroughly for any last minute errors you may have overlooked.
Build a document packet and make backups. Make sure that you have all your contacts, including your staff lists and any local vendors in a list. Include in this file any art you need for your graphics and ensure that you make copies.
Prepare packets for your leads. Create at-show and post-show lead fulfillment packets that include all of your information. Make sure that your sales team is ready to process the leads.
At the Show
Make sure that you're at your best and make it happen. Execute all of the plans that you've spent the past six months planning.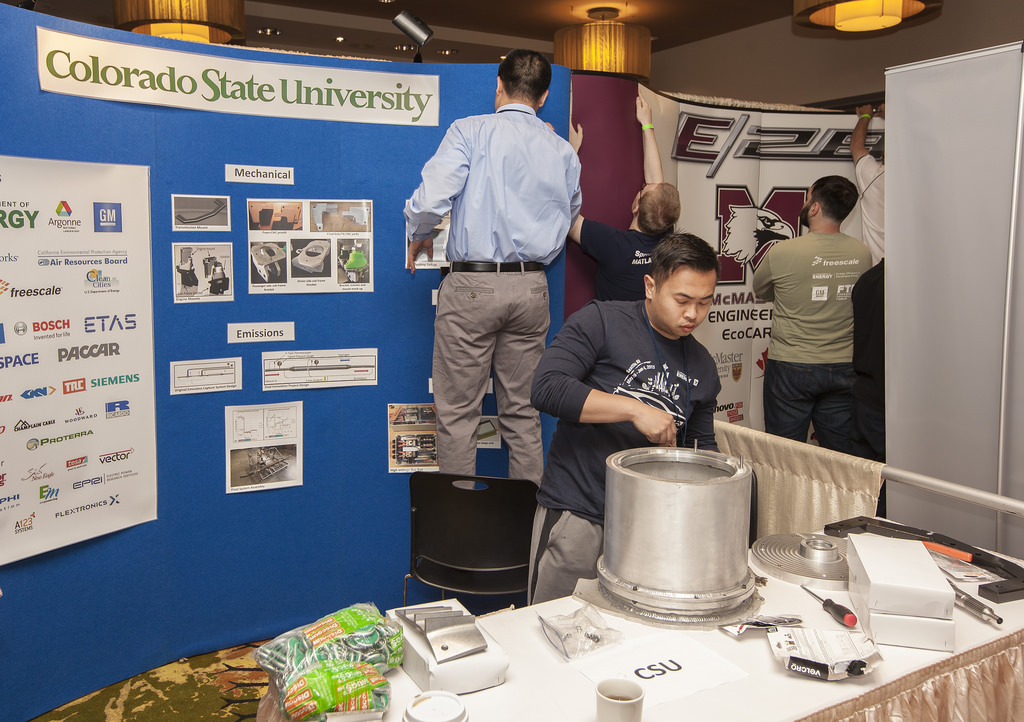 Immediately After The Show
Fulfill your leads. Give your customers the information packets you promised. The packet will be a good reminder of what you talked about at the trade show. If your customer likes the packet, you might have one more lead to get into the hands of your sales team. No matter how many leads you have, you need to make sure they get into the hands of your sales team so that they can be turned into sales.
Check your costs. Review what you spent money on and compare it to the budget you set before the show. See if you're still on budget, and, if not, why not?
Review the objectives you set. Did you get as many leads as you hoped you would? As many sales? Did your marketing materials make their return on investment? Aside from these marketing-aligned goals, there are some logistics ones, too:
Did you have enough marketing collateral for everyone who came to your booth?
Did anything go wrong? How can you fix it for next year?
Once you've reviewed the objectives that you set last year, it's time to take notes so that you can start setting your goals for next year. This lets you get your trade show checklist started in earnest. However, it does you no good to set your goals too early. You might update things such that measuring those goals has become a moot point.
Set new goals and begin your trade show planning later. Start setting new objectives for your show at least six months before the show date. Ensure all your whats and whys – both marketing and logistical – are properly attended to.