Custom Table Runners
100% Customizable / Made in the USA / Fast 3-Day Turnaround
configurable 0 0
Custom printed solutions in 3 simple steps.

1. Choose from 3 Design Methods
Click the Proceed to Artwork button to choose Design Online, Upload Template, or Free Design Services.

2. Receive & Approve Your Proof
We'll process your artwork within 2 business hours and send a proof for your approval via email.

3. We'll Bring Your Idea to Life
Our standard turnaround time is 3 business days plus shipping with expedited options available.
Custom Table Runners Details
Increase brand awareness for your business and stand out among exhibitors at your next show or event with a customized table runner from Vispronet. Table runners offer a quick and convenient way for businesses to add a custom design or branding to their table display. Choose from personalized table runners in two different styles: All Over Print and Logo print. All our table runners are printed using state-of-the-art dye-sublimation on your choice of standard or stain-resistant polyester fabric.
Parts List:
Custom printed runner with hemmed sides
Material Options:
Display Polyester: Nearly opaque flame-retardant knitted fabric (6.10oz/yd²)
Stain-Resistant - 300D Polyester: Water-resistant, scratch-proof, flame-retardant fabric (6.00oz/yd²)
Coverage Options:
With Back
No Back - 7 inch overhang
Cleaning Instructions:
If your product becomes dirty, machine wash on delicate setting with cold water and hang to dry.
Specifications
With Back Print Sizes
No Back Print Sizes
Logo Print Sizes
24in x 88in
36in x 88in
48in x 88in
60in x 88in
72in x 88in
24in x 66in
36in x 66in
48in x 66in
60in x 66in
72in x 66in
18in x 21in
30in x 21in
42in x 21in
54in x 21in
66in x 21in
Custom sizes are available upon request. Please contact our customer service team by phone at 877-822-0201 or by email at info@vispronet.com
Why Use Custom Table Runners?
Table runners serve as a cost-effective alternative to branded tablecloths and are an excellent way to enhance the presentation of your table display. They are typically positioned down the center of a table and are matched with a complimentary solid-color tablecloth. Custom table runners showcase a personalized design or logo and are excellent at spreading brand awareness and attracting the attention of passerby. Lastly, they're highly versatile and can easily fit multiple table sizes, as well as showcase different designs on each side of the runner.
---
Showcase Your Brand At Your Next Event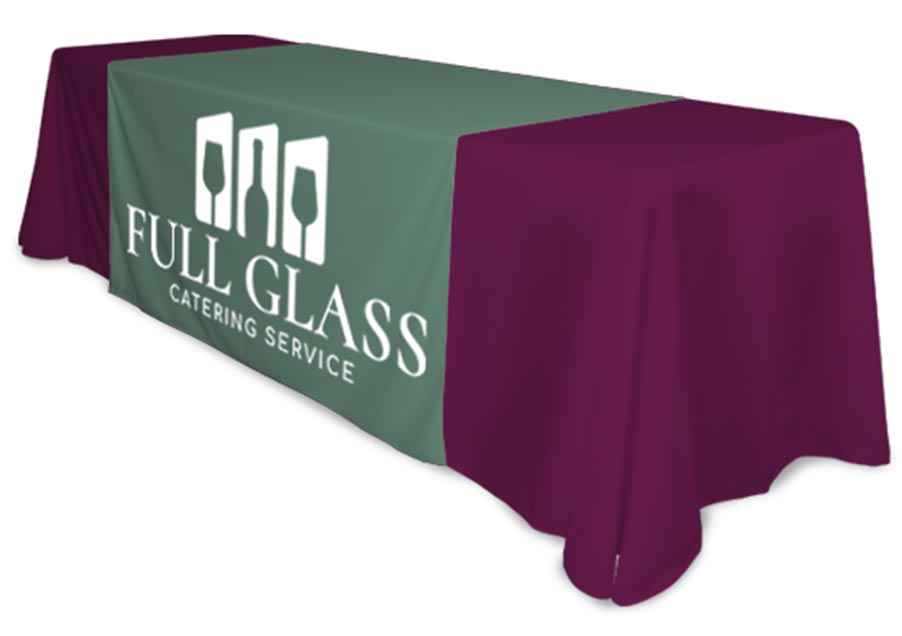 Easy Design Process
Designing your custom table runners is a quick and easy process. Choose from three design methods: Design Online, Upload Artwork, or Free Design Service.

Premium Fabric Materials
Choose between Display Polyester or 300D Polyester. Both options are durable, flame-retardant materials. 300D polyester is also stain-resistant.
Dye Sublimation Printing
Any design, logo, or image is printed using dye sublimation for bold, dramatic, full color graphics that are scratch and fade-resistant.

Choose Your Coverage
Select between back coverage or no back coverage. Back coverage can be important for applications where foot traffic is coming from multiple directions.

Reusable and Easy to Clean
Our table runners are easy to clean and reuse. Simply throw the runner in the washing machine using cold water, and air dry.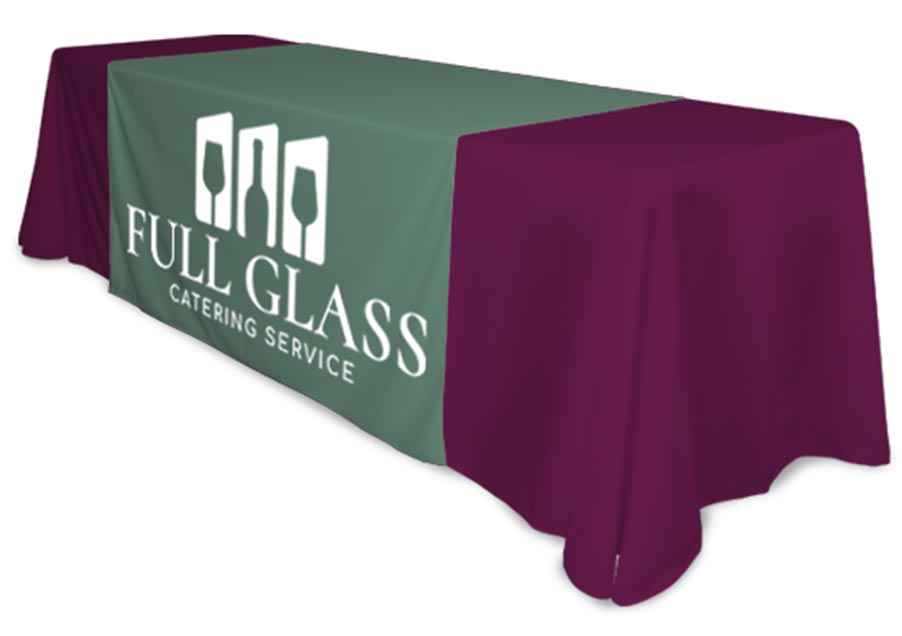 ---
Choosing All-Over Print or Area Imprint
No matter which style of our custom table runners you choose, you want something that best complements the space you're in. Our all over print style allows you to design the whole surface of the runner with your unique design or branding. Our logo printed table runner gives you the ability to center your logo on the runner and match it with your choice of over a dozen background colors.
All Over Print
Logo Print

---
Which Material Is Best for Your Table Runner?
Many of our customers choose to purchase more than one of our personalized table runners so that they can swap them out depending on the event they're attending. If you're headed to an event that serves food, opt for the stain-resistant upgrade to protect against stains, spillages, and dust. If you're looking for a way to attract extra attention to your table at your next event or job fair, look no further than one of our display polyester custom table runners.
---
Finding The Perfect Size
We offer multiple sizes so can find the ideal match for your table display. For table runners that have back coverage, we offer sizes ranging from 24" x 88" up to 72" x 88". For runners with no back coverage, there is a 7" overhang. No back coverage runners are available in sizes ranging from 24" x 66" up to 72" x 66". If you need a custom size to fit your table, we've got you covered there too. Contact our custom service department by either calling 877-822-0201 or emailing info@vispronet.com to place your order.

---
Design Custom Table Runners Online
After selecting the quantity, coverage style, and size, determine how you will submit your artwork. We offer three methods to design your own table runner for your next event. All design submissions are checked by our pre-press team for any errors, and we will send you a free digital proof for your approval before printing.
Design Online: Our online design tool allows you to upload graphics, logos, and photos to the artwork template, in real time. The design tool also includes options for adding text boxes, clipart, background colors, and more, to further personalize the print.
Upload Artwork Template: If you have a design program that you prefer working in, we offer an option to download the artwork template onto your computer. When you have finalized your design, upload the completed template back to our website, before or after placing your order.
Free Design Services: For those who are unfamiliar with the design process or need help adding artwork to a design template, have one of our professional graphic designers personalize your runner for you - free of charge. Our designers will correspond with you until the design is completed.
---
Easy To Clean Table Runners
Cleaning your custom table runners is quick and easy, and a great way to extend the life of your table runner for years to come. Follow these guidelines below to ensure the materials and custom designs will not be damaged in any way during the cleaning and drying process:
To clean small, dirty spots or blemishes, wipe with a warm, wet cloth
For completely soiled runners, machine wash delicate with cold water
Do not use any harsh chemicals or bleach, as these may damage the print
Air dry or machine dry on low heat cycle
To remove wrinkles, use a steamer or a dryer on low heat
Once you table runner is cleaned and dried, store it away in a dry area where it won't get damaged, such as a closet or drawer. For best results, fold or roll the table runner first to avoid creating any creases while in storage.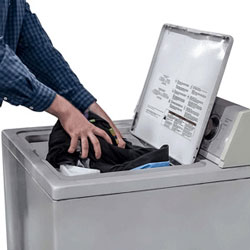 ---
Satisfied Customers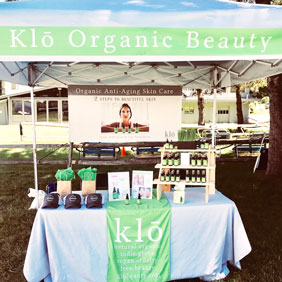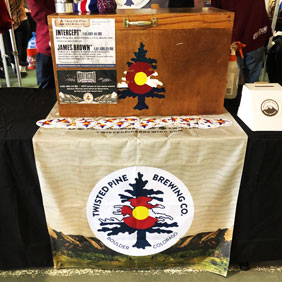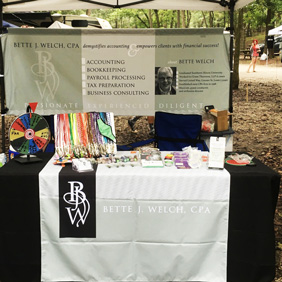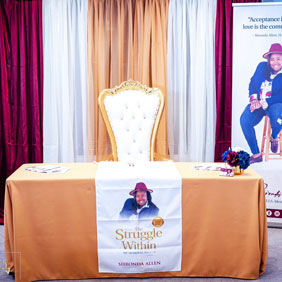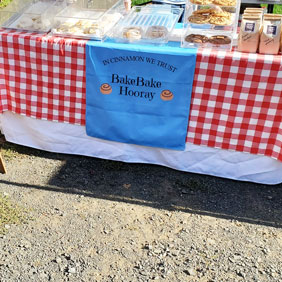 Frequently Asked Questions
General
What is the turnaround time?
Turnaround times for our customized table runners are typically 3 business days plus shipping. We offer expedited production and fast shipping options if you need your runner in a pinch.
How do I design my table runners?
We offer three easy methods to design your custom table runners: Design Online, Upload Artwork Template, or our Free Design Services. Each artwork submission is checked by our pre-press team for any errors or issues. We will email you a final design proof for your approval before we begin producing your order.
What is the difference between a printed table runner and a tablecloth?
These terms are often used interchangeably but have two different meanings and applications. Tablecloths are typically used as a protective barrier for a table during large gatherings and parties where possible damage could occur. Tablecloths typically cover all four sides of the table including the front, back, and each side.
A personalized table runner does not cover the entire surface of the table. It is a long piece of fabric that is customized and goes down the middle of the table vertically. Runners are usually placed on top of a table throw or tablecloth. They are great for events including church, school, and trade shows.
What is the difference between "With Back" and "No Back" Coverage?
Our "With Back" option includes a table runner with a back and front included. This means the branded table runner will hang off both sides of the table evenly. This is great for events where both sides of the table are open to guests.
The "No Back" option does not include a back. This is best for applications where only one side of the table is open to guests. This is commonly used when the table is up against a wall, or if there are people sitting on one side of the table.
Do you offer a round event table runner for circular tables?
We currently do not offer a round version. We do, however, offer an extensive collection of custom round table covers available in multiple styles and sizes.
How can I ensure my table runner won't fall off during display?
The table runner should not move while on display. The weight of the materials will keep the runner in place and secured to the table.
Sizing
Do you offer custom table runner sizing? Up to what size?
We do offer custom sizing if you call or email our customer service team at 877-822-0201 or info@vispronet.com. Our standard sizes for our "With Back" range from 24" x 88" all the way up to 72" x 88". Our "No Back" sizes range from 24" x 66" up to 72" x 66". Custom sizes are available from a 12" width up to a 64", and the depth from 12" to 250".
Will these table runners fit any size table?
While these runners will fit any table, we recommend displaying on tables with 2.5' height and 2.5' width. The length of the table is not as important, which makes these more versatile marketing displaying compared to traditional branded tablecloths.
Printing Specs
What is the difference between the all over print and logo table runner options?
Our all over print option allows for full creative control by the customers. The external side of the trade show table runner is completely customizable with full color printing all the way to the sides. Any color, images, and designs can be used anywhere on the runner. This option is usually used by customers that have a design prepared or a design in mind.
The logo table runner option involves just printing in the template's specified areas. This method doesn't give customers complete control, as they can only print in certain areas. The logo print option is great for customers that don't have a design prepared but are still looking to show off their design or company logo. This style is still an excellent way to attract the eye of passersby at an event.
Can I print two different designs on each side of the table runners?
Yes, many customers print two different designs on each side of the runner. With two designs, it is easy to switch the direction of the table runner, showcasing an updated design for the audience. To design both sides, you must select the runner with full coverage.
Will my printed design fade?
Your design should not fade if properly cared for. We print using dye sublimation, which is a premium printing process that is less susceptible to fading compared to inferior printing methods. To clean the runner, machine wash cold on delicate cycle. Tumble dry on low heat or hang dry.
Materials and Durability
What material are the printed table runners made from?
The customized table runners are made from our durable, premium polyester materials: display polyester, stretch display polyester, or 300D polyester. These high-quality materials are wrinkle-resistant, flame-retardant, and carry a very slight stretch. These materials are perfect for a range of applications from trade shows to church events.
Are these trade show table runners stain-resistant?
Our standard fabric polyester is not stain-resistant. We do offer an option that is stain-resistant, made from our stretch display polyester. Both materials are flame-retardant.
This option is available by changing the "Stain-Resistant" selection to "Yes" in the product configurator above.
Are these flame retardant?
Yes, all our table runner options are flame-retardant.
Does the branded table runner's fabric stretch?
The fabric is not designed to stretch and shouldn't be to avoid any damage to the print.
Are the edges hemmed?
Yes, the edges of our runners will be hemmed. They will not be visible when the product is set up.
Is the fabric susceptible to tearing?
Although the polyester fabric is capable of tearing, it won't tear unless it is cut or jabbed with a sharp object such as a knife or scissors. Compared to the cheap table runners offered by some competitors, our runners are designed for repeated use and display. 
Can the table runners be displayed outdoors?
Yes, our customized table runners can be used outdoors. We don't recommend having them out in the rain, snow, or heavy wind, but they will work great in moderate to good weather conditions.
Maintenance and Storage
Are these runners machine washable?
Yes, our table runners are machine washable. Machine wash on a delicate cycle or hand wash with cold water. Tumble dry on low heat or hang dry. Do not use any bleach or harsh chemicals as these may ruin the finish.
How do I store my personalized table runner?
To store your table runner, gently fold or roll, and store it in a bin to protect against any tears or damage.
California Residents

Click here for Proposition 65 warning
Frequently Purchased With
Q & A
Custom Table Runners Reviews