Custom Banners
Our custom banners guarantee attention for you, your business or your brand at the lowest price point for a quality product. Whether you need signage for advertising or promoting a trade show, conference, festival or other event, you'll find our line of personalized banners has the perfect match for your advertising goals. Creating the perfect finished product depends on selecting the right material. We offer many different materials, including mesh, fabric and vinyl.
FREE Design Services | Bulk Discounts | Design Online or Upload Template | 3-Day Turnaround | Rush Options | Free Proof | Pay Later
Tired of Cheap Banners That Don't Last?
If you're fed up with getting low-quality, cheap banners and want a product with longevity, choose Vispronet® for your custom banner printing needs. Our high-quality products are durable, vibrant, and uphold their quality after multiple uses. We pride ourselves on our custom printing service and the stellar customer experience that comes with it.
Design Custom Banners Online
We offer three different options for designing all banner types:
Design Online – This option features the product template in our online design tool. Here you upload your own images, logos, and files. Browse through our collection of fonts, pre-designed cliparts, and backgrounds to personalize your banner.
Download Template – If you prefer to use your own software, you can download one of our templates and create or upload your design in your own program. Finish customizing your product and reupload the designed template before or after placing your order.
Design Services – Do you need help with your design? Don't worry! Our graphics department is here to design a graphic for you free of charge! Our customer service team will be glad to assist you with any questions you have.
Custom Banners for Your Business
The right signage can make the difference when it comes to effectively promoting large and small businesses or brands. Our banners are great for any industry, including entertainment retail, hospitality and more. Custom mesh banners emblazoned with your design is perfect if you're planning on using it outdoors in a windy location. Any one of our fabric banners is great for use as part of an indoor retail display. The materials have their own unique use, so be sure to view all the available options.
Using customized banners in a professional environment is one of the simplest and most practical ways you can promote your business and products to potential customers. When it comes time to design your product, take the time to choose the best message, color combination, font and graphic style for the business or product that you're advertising – it's the best way to create a product that truly shines in the eyes of your customers. Not sure what the best way is to get your designs to pop? Within our proprietary design tool, we put the ability to quickly and easily create custom printed banners right in your hands – no specialized graphic design knowledge needed. We offer a library of templates, photos and clip art files that you can combine to create the perfect design that will best convey your brand message to your intended audience.
Personalized Banners for Parties & Events
While our custom banners are heavily associated with advertising and other forms of marketing, many people buy personalized birthday banners, or other types of custom made banners for events and special occasions. They can also be used to celebrate a wedding, work promotion, sports award and more. Our custom printed banners are great as eye-catchers or for welcoming guests at a variety of different get-togethers, including baby showers, retirement parties and graduations. With our Visprodesign® tool, we can help you bring your ideas to life. No matter your style, we have several different materials available to print your personalized banners.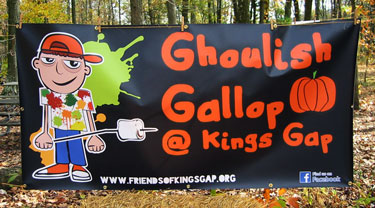 Which Custom Banners Materials Are Right For You?
As part of our banners printing services, we offer different types of materials and layouts:
Vinyl
Custom vinyl is one of the most popular types of signage that we offer. These have been used for everything, from large advertising campaigns, to welcoming home a loved one. Your custom-printed vinyl features weather-resistant fabric and UV-coating to protect it from fading due to excessive sunlight. You'll find that our custom vinyl banners have a wide array of finishes, formats and shapes to choose from. If you're looking for a custom birthday banner for a family member or signage to advertise an event, vinyl material is right for you.
Heavy-Duty Vinyl
Our heavy-duty custom vinyl banners are for those who like the look of vinyl but want to make sure their personalized banners are protected from inclement weather or other unforeseen events. Heavy-duty vinyl printing is perfect if you're looking to get large custom banners for a conference, museum or other area with a high turnout. These outdoor vinyl banners are made of 18oz or 23oz weather-resistant, anti-curl vinyl that has been outfitted with weld seams for extra reinforcement along the edges. The weld seams are then fitted with durable grommets to make sure they last, no matter how much use and reuse you subject your customized banners to.
Mesh
Mesh signs with your custom design are great for larger advertising campaigns. If your business or brand wants to create a buzz by placing some custom made banners along the side of a bridge or other large area, mesh is more than likely your best bet. Looking to expand your advertising space at a baseball stadium or other fenced-in area? Our mesh vinyl banners material makes great wrap-around advertising for baseball stadiums, dog parks, hardware stores and other areas with large amounts of fencing. We offer two different mesh material types so that you can get a product printed on the type of mesh that best serves your use.
The two different mesh material types we offer are:
A textile mesh material that allows light and wind to pass through
A weather-resistant, UV-protected matte-finished 12oz vinyl mesh
Fabric
Choosing to use a fabric material gives you a lightweight option that travels well for indoor and outdoor use. One of the big benefits to using fabric for your custom printed banners is that fabric doesn't easily crack or peel. Plus, since it's fabric, you can easily steam and fold it to make sure it looks its best when it's displayed. Since we wash all our custom fabric items after printing to remove excess ink, they won't bleed out in the rain. Instead, they will be ready to use upon arrival and you won't need to wash them yourself. Whether you're looking to advertise at an arena or in the mall, custom banners that feature your design provide a high-end look thanks to being printed on our polyester material.
Pole Banners

Attach to street poles

Includes pole brackets, fiberglass poles, and steel ties

Available in vinyl and polyester

4 style options

Wall Mounted Banners

Connects to a wall

Includes pole brackets, fiberglass poles, and end caps

Available in vinyl and polyester

2 style options

Across the Street Banners

Attaches to two poles

Includes pole brackets, cords, and steel ties

Available in vinyl and polyester

2 style options
Hardware and Mounting Accessories
When it comes to mounting our high quality custom banners, we offer a wide variety of banner hangers and accessories, including:
Small and large plastic clips
A polyester cord
A bungee cord with a PVC hook
A bungee cord with a PVC toggle/hook combo
If you're not satisfied with any of our standard hardware options, we have two other specialty mounting options available for purchase. Our custom banners can be fitted with hardware that enables them to be mounted on poles or lined with grommets so that they can be used as fence wraps. Mounting your finished product to a flagpole or lamppost gives you a great opportunity to get the word out about your brand or products out to passersby. Pole mounted banners are a great tool when it comes to marketing and advertising for colleges, museums, dealerships or other areas with a high visual turnout, such as zoos, aquariums, street fairs, parades and car shows.
Our fence wrap style lets you turn that boring chain link fence surrounding your business into another area of valuable advertising space. Our mesh fabric wraps are popular at sporting events, shopping centers and other areas that contain large amounts of otherwise unused fencing space. Each of our fence wraps is printed on your choice of fabric or vinyl mesh, both of which are wind and weather resistant.
If you're looking for a new way to mount your custom banners that will help you stand out from the pack, consider our pole mount or fence wrap hardware.
Custom Banner Printing at Vispronet
It's easy to order and print the perfect customized banners from Vispronet® with the help of our custom printing services. You can pick any one of our banner materials by clicking on the categories above and viewing the different layout and configuration options for each style. Vispronet® makes it easy to order your products and get them printed just the way you want. As part of our custom printing service, you'll have the ability to add grommets and other mounting accessories to your finished product, making it easier to hang and display. Simply use the configuration system by clicking "Design Online" on any product page to begin designing online.
Custom Banners - Frequently Asked Questions
What finishing options are available?
If you are ordering a pole banner, a wall mounted banner, or an across the street banner, the finish is defaulted based on which of the three is selected.
The four print only selections have several finishing options. All sides can be cut for use with clips. The top or the top and bottom can have a pole sleeve to connect to street and wall poles. Another option is that grommets are added every 1.5ft or in all four corners. This is for using bungee cords or rope to secure your banner to a fence or poles.
We sell any high quality accessories you need to hang your banner.
Do you have custom banners sizes available?
In the sizes dropdown, there is a list of the most popular sizes to select from. Our vinyl, mesh, fabric, and outdoor banners can be printed in custom sizes, however. If the dimensions are between 10in x 600in x 10in x 90in, then we can make a banner in your specific size. Our fence banners are available in custom sizes without limitations to accommodate different fence lengths.
Our pole banners and wall mounted banners are available in custom heights from 18 - 96 inches. The width must be selected from a dropdown menu. The across the street banners have custom widths of 36 - 110 inches and heights of 12 - 36 inches.
Our in-ground banner post set has custom widths of 36 - 156 inches. The height must be one of our set heights to be compatible with the hardware. Our large A-frame billboard doesn't have custom sizing so that the whole banner can fit the included aluminum stand.
What stands and hardware are available?
The large A-frame billboard product comes with hardware that directly fits the size of the custom banners. The in-ground banner includes poles that connect to the banner for support for outdoor use.
As for our regular banners, you can get custom made banners fitted to stands by looking at our banner stands category page. Here, we include retractable banners, backdrop banners, and pop up booths all made from the same great material as our custom made banners.
Retractable banners are the most popular banner stand option. Our retractable banners come in several models to accommodate all styles and budgets. Retractable banners are made from the same vinyl and polyester materials as our print only banners.
Is double-sided printing available?
Except for the large A-frame billboards and the fence banners, our custom banners can be printed on both sides. We don't offer double sided banner printing for our billboard and fence banners because the back view is obstructed by the stand or a fence.
Our banners, depending on the material selected, can be printed in single sided and double print. Single sided banners have the design printed on one side, leaving the other side blank. The double print option displays the image on both sides by printing directly on both sides. Our more economic banner materials, such as our indoor 13 oz vinyl banners, can't be printed on both sides.
What kind of printing is used?
All polyester fabric banners are dye sublimated. This is an advanced printing technique where the inks are infused in the material for vibrant, stand-out colors. Sublimation printing doesn't scratch or peel off. It can also be lightly washed.
All custom vinyl banners material is digitally printed with UV inks This kind of high-quality printing technology produces rich, detailed colors that are weather resistant. UV-printed banners can be cleaned with a wet cloth. This is the same kind of printing used for sidewalk and yard signs.
All banners are printed in full color CMYK printing, which allows you to add as many colors to your graphic as needed without it increasing the price.
Are the banners hemmed?
All our banners are hemmed to prevent them from ripping or tearing. Whether you choose a pole sleeve, grommets, or all sizes cut, these banners will have durably hemmed sides.
What kind of personalized banners are best for use outdoors?
If you plan on buying a banner for outdoor use over an extended period, we recommend our heavy duty outdoor banners. Our custom outdoor banners are made from the strongest vinyl we have. Vinyl banner material is great for outdoor use due to its weather-resistance and UV printing.
What are custom banners commonly used for?
Banners suit a variety of different uses. One of the most common ways would be for advertising. Banners are often displayed inside and outside stores, offices, and restaurants to promote the company's brand or sales. They can also be permanent signage for a shop to welcome customers and grab the attention of passersby.
Banners don't have to be used professionally. There are a lot of ways banners custom made are used outside of the working field. Many parties for birthdays, graduations, and retirements have banners congratulating the guest of honor. They can also be displayed indoors as decorative home décor. Despite their great value, these are not cheap custom banners, so they look great and will last a long time in your home.
How do you hang a banner?
Depending on the finishing you choose, banners can be displayed in many ways. If a banner has all sides cut to be used with clips or bungee cords, then the clips and cords are connected to a wall or pole. If a banner has pole pockets, then a street or porch pole simply slides through the sleeve to create a hanging banner.
If the banner comes with a stand or hardware, then specific assembly instructions should be followed to properly set up the display. If you need help, we include assembly instructions and product videos on our product pages for a step-by-step process.
How should a banner be stored?
It's very important that custom banners be stored properly. A banner lasts longer when stored correctly. All banners should be placed in a room that doesn't have heat or direct sunlight. This will keep the print in good condition. If you have vinyl banners, then more precaution needs to be taken. Vinyl wrinkles easily, so it should be stored with other items placed on top, because this might crease the material. Make sure to roll the vinyl banners, don't fold them.
If your vinyl material is wrinkled, please lay the banner flat outdoors in the sun. The wrinkles will disappear after a while.
What our customers have to say